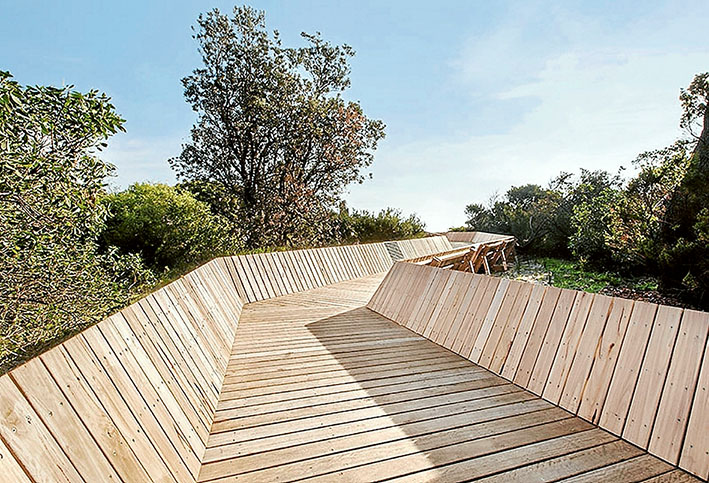 A BOARDWALK in Seaford has been recognised for its "outstanding" design walking away with an Award of Excellence for architecture this month.
The McCulloch Ave boardwalk, designed by Brunswick-based firm Site Office, took out the top gong at the Australian Institute of Landscape Architects' Victorian Landscape Architecture Awards.
"While modest in scope and budget, the McCulloch Avenue boardwalk in Seaford is a fine example of high-quality public infrastructure," the jury panel noted.
"It demonstrates how infrastructure can respond to environmental complexities, provide a high-quality user experience, and create an elegant design response.
"The project's apparent simplicity at first glance belies the care applied to it from planning through building, enhancing use of the foreshore, stabilising the dune, protecting native flora and fauna, and minimising impacts of the construction process.
"The boardwalk's restrained form and thoughtful crafting work harmoniously with its setting to create an example of landscape architecture at its best."
The $182,000 boardwalk, opened two years ago, allows people to walk through the Seaford Foreshore Reserve and was designed to minimise funnelling of winds that can cause dune blowouts.
Frankston mayor Cr James Dooley said council is delighted at the architectural win for the area.
"The exquisite design of the McCulloch Avenue boardwalk complements the pristine Seaford foreshore, with untreated Australian hardwood timber blending seamlessly into the natural surrounding environment."
The boardwalk will now carry Victoria's hopes for a national victory at the National Landscape Architecture Awards to be held in Canberra on 27 October.