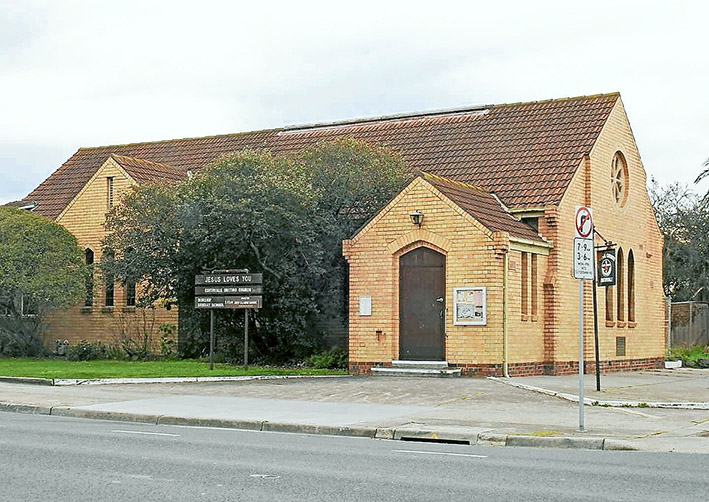 ONGOING maintenance costs at ageing buildings could force the Uniting Church to sell a place of worship in Kingston.
The church has three places of worship in Kingston – at Edithvale, Chelsea and Carrum – and when Reverend Claire Dawe was contacted by The News she said parishioners will be consulted before any church is sold.
"We've got major building problems with the maintenance and a congregation across three churches that really want to do mission and outreach and spend their time with local people in the community doing some projects rather than building maintenance," she said.
"We're all one parish anyway so it's just different buildings. We're not sure which one will close, we're not sure which one we're going to go with.
"That's the point of having a whole consultative process that's been going on for about two years already."
Synod representative David Southall confirmed the Uniting Church is in "the very early stages of what they're doing with their property" in Kingston.
"The church is looking at what they want to do in terms of the mission and how they serve the community and they're looking at how property can contribute to that but there have certainly been no decisions made on sales or anything like that."
The News understands the church's Edithvale premises, a former Methodist Church established in 1912, in particular, are becoming increasingly dilapidated.
The church faced a backlash from some parishioners elsewhere in Victoria in 2013 when it sold more than 30 properties to pay off about $36 million in debts following the collapse of the Uniting Church's co-educational school Acacia College in Mernda.
Mr Southall said any church sales in the Kingston area are unrelated to that situation.
First published in the Chelsea Mordialloc Mentone News – 17 August 2016