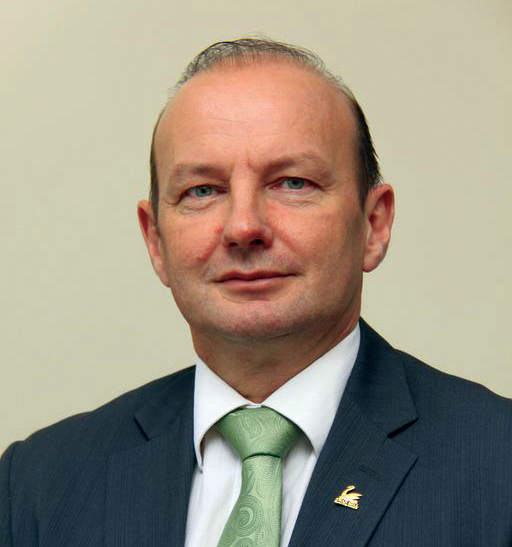 ALL nine of Frankston's councillors have been saved from being stood down next month after the state government intervened in the aftermath of an administrative blunder by Frankston Council.
Several councillors and councils across the state, including all Frankston councillors, faced the axe ('All councillors face sack', The Times 5/8/16) with effect from 1 September for missing a 4 July deadline to sign a new councillor code of conduct, as part of a state government instigated review of the Local Government Act.
The new code of conduct, flagged late last year, is aimed at improving councillors' behaviour although some councillors across Victoria believe it is also an attempt to stifle debate since councillors will not be allowed to criticise the voting decisions of fellow councillors at public council meetings.
Frankston mayor Cr James Dooley confirmed council had "technically breached" Local Government Investigations and Compliance Inspectorate requirements when signing and submitting councillors' completed documentation to abide by the new code of conduct.
Frankston councillors faced disqualification from office from 1 September, as first revealed by The Times, since council CEO Dennis Hovenden did not witness their signatures on documents submitted to the inspectorate.
"At the end of the day, the councillors gave their oath that they would abide by the code of conduct. It is the oath that is important, not the CEO's signature. To suggest otherwise is bureaucratic nonsense," Cr Dooley said on Saturday.
Premier Daniel Andrews said last week that several councils "failed to comply with the law of our state" but the Labor state government stepped in so councillors are not disqualified "in the interests of ratepayers".
Acting Local Government Minister Richard Wynne, the state Minister for Planning, subsequently said a new deadline of 22 February next year will be granted to councillors to avoid administrators being called in to run 13 councils who failed to comply and properly sign the revised code of conduct before the July deadline.
"Our ultimate consideration here is ensuring residents don't have to pay for the administrative mistakes made by their local councils," Mr Wynne said in a statement.
"The councils have admitted themselves to gross incompetence in not meeting this simple requirement, and they have asked the government for a solution to ensure ratepayers don't suffer as a result of these mistakes.
"Communities should be able to rely on their elected councillors to behave with the utmost integrity and professionalism at all times, so it's important they abide by codes of conduct that reflect these values."
Both council and the inspectorate refused to confirm the signatures stuff-up when approached by The Times earlier this month, preferring to wait until an inspectorate audit of all documentation submitted by 79 councils across Victoria was completed on Friday 12 August.
Inspectorate chief municipal inspector David Wolf confirmed last Monday (15 August) that the audit found 13 of the state's 79 councils, including Frankston, "have not complied with the requirements and those councillors and councils, under the current legislation, will be disqualified as of 1 September".
The inspectorate confirmed 107 councillors across Victoria faced disqualification.
"Those councils will require administrators to be appointed for a seven-week period until the 2016 general council elections are decided," Mr Wolf said in a statement before the government's intervention later in the week.
Council elections to elect councillors, held every four years, are due to be held this year on 22 October.
The inspectorate revealed last week the councils who failed to correctly submit signed documents were: Ballarat, Central Goldfields, Benalla, Campaspe, Cardinia, Greater Shepparton, Hobsons Bay, Frankston, Mount Alexander, Moyne, Queenscliffe, West Wimmera and Wyndham.
Mornington Peninsula Shire councillor Hugh Fraser was named as one of nine individual councillors at councils not included in the 13 councils facing sanction.
Cr Fraser signed the revised code of conduct but also wrote "signed under protest" on the document.
Three out of 107 councillors in Victoria, including Cr Fraser, who did not properly complete the paperwork formally expressed discontent at the conditions of the new code.
None of the three dissenters are councillors at Frankston Council although The Times understands there was uncertainty over whether two councillors had signed the new code of conduct before the 4 July deadline.
Frankston Labor MP Paul Edbrooke slammed council for its "incompetence" over the code of conduct debacle but thanked Mr Wynne for giving councils a reprieve so ratepayers "will not be bearing the burden and footing the bill for the council's mistake".
"The new requirement to sign a code of conduct in front of the CEO within one month, which 66 of the 79 other councils were able to fulfil, was simple and very clear. Councils were advised on multiple occasions about this requirement," he said in Parliament on Thursday last week.
"The vast majority of Victorian councillors were able to understand it."
Mr Edbrooke said constituents had asked him why Frankston Council "cannot sign a document properly" and wondered why council should be let off the hook when people are fined for being "two minutes late getting back to my car in a council carpark".
The MP said he did not want councillors to be removed but he urged ratepayers to think carefully at October's council elections about who they vote for to represent Frankston.
"Many residents seem to think that it is indicative of the way our council approaches things. I have a stack of emails, unfortunately, calling for councillors to be sacked."
Any new councillors elected on 22 October will have to sign a code of conduct within one month of taking office despite the new February deadline granted for existing councillors.