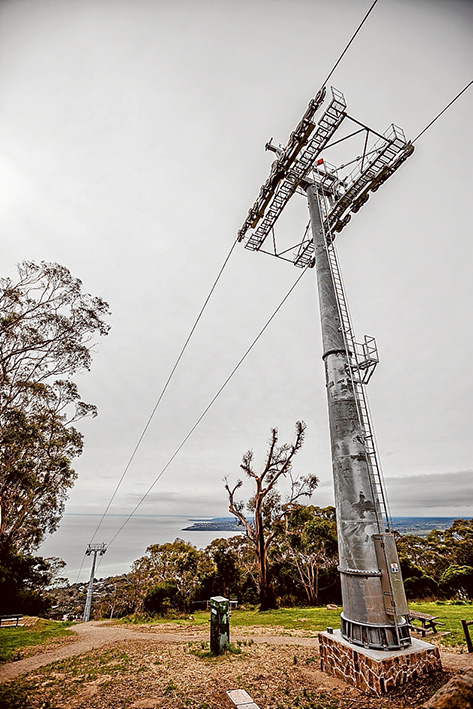 THE new cable car ride at Arthurs Seat has been officially named Eagle.
Known as Skylift throughout relatively short but controversial history, the gondola ride to and from the summit is set to begin carrying passengers in early December.
The name Eagle was announced at a "brand launch" on Monday, along with the message that passengers will be provided with a bird's eye view of parts of the Mornington Peninsula and Melbourne.
Total cost of the project started in October 2015 is now being put at more than $20 million.
The ride's 24 Swiss made gondolas can each hold eight passengers on the 15-minute journey up or down Arthurs Seat.
"There is no better way to communicate the scope of this gondola journey than to give it a name that its riders can truly connect with," Arthurs Seat Skylift  CEO Hans Brugman said.
"The Eagle name invokes how our guests will feel as they smoothly soar over the state ark, getting a bird's eye view of the bay and the peninsula, right across to the city and further afield."
Mr Brugman said the Eagle would create more than 60 new jobs, including ticket sellers, cafe staff and lift attendants.
Details of a competition being held to choose someone to be the Eagle's first passenger are at aseagle.com.au