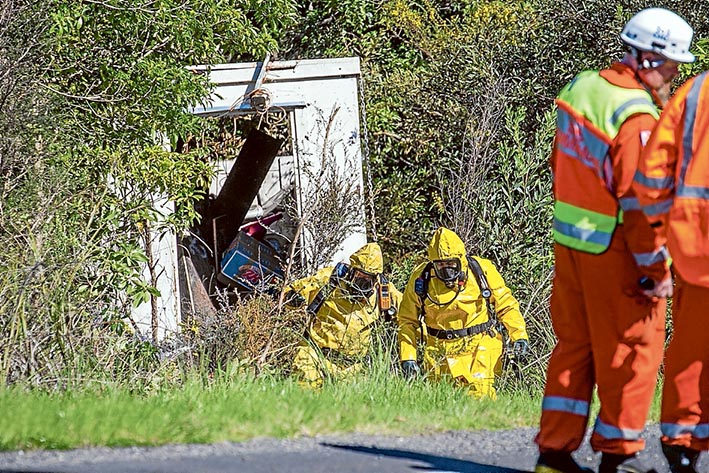 A TRUCK lost its trailer in a crash near the intersection of Moorooduc Highway and Barriedale Grove, Baxter, last week. The trailer ended up 20 metres into the scrub on the side of Moorooduc Highway.
Emergency services crews reported a strong smell of chemicals coming from the trailer and it was deemed a Hazmat incident.
Firefighters in full gas suits used instruments to measure gasses in the trailer before it could be removed – and afterwards they had to be hosed down.
The highway was blocked south bound for a few hours.