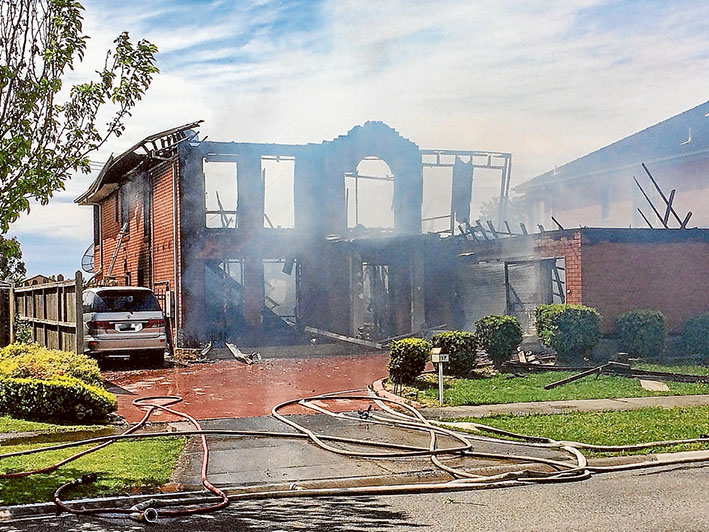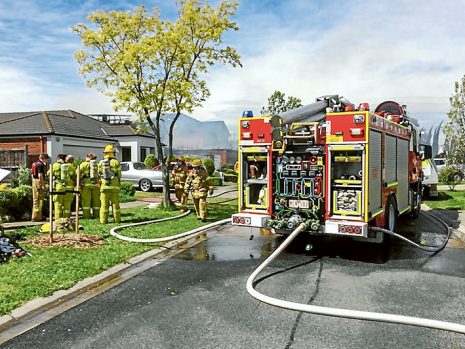 FIRE crews from Edithvale, Springvale and Patterson River fought in vain to control a house fire in Aspendale Gardens, 12.30pm, Sunday.
An elderly woman house sitting for her son managed to escape the fire at the two-storey brick veneer house in Reef Ct and raise the alarm.
Edithvale Fire Brigade Captain Graham Fountain said the fire started in an external kitchen area while the woman was asleep and she woke to the smell of smoke. Flames were exacerbated by high winds and houses in the path of the smoke were evacuated by police.
Captain Fountain said the damage bill was likely to exceed $750,000.
Fire crews took an hour to extinguish the blaze but stayed on until midnight before coming back next morning. Police placed a guard on the house overnight until the cause could be confirmed.
"The strong winds made extinguishing the fire difficult," Captain Fountain said.  "The building was unsafe; the walls were waving in the wind and we couldn't get in. We sought an emergency demolition order from Kingston Council for a bulldozer to come and demolish what was left of the house."
Captain Fountain said family members arrived to a scene of devastation. "They left their beautiful house in the morning and arrived home to a burnt-out shell," he said.
First published in the Chelsea Mordialloc Mentone News – 12 October 2016