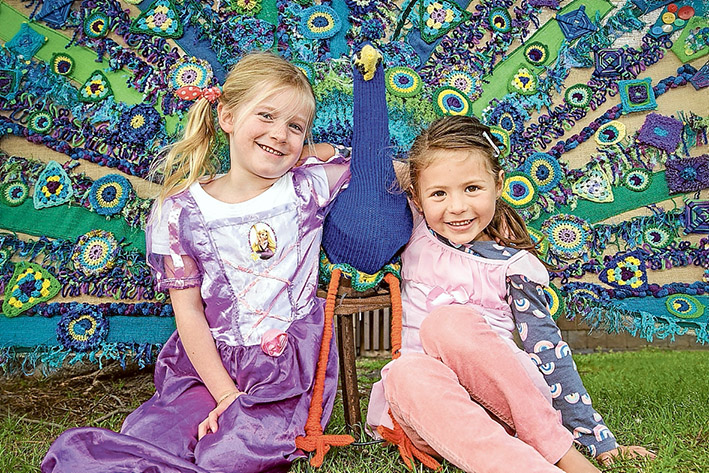 IT'S time to hit the trail again. Longbeach PLACE's annual storybook yarn art trail, that is.
Several art works created with yarn will be on display throughout October at various school and community centre locations.
Families are invited to follow the trail and see the sights of The Jungle Book, The Paper Bag Princess, Where The Wild Things Are, The Bat and The Crocodile, Jonah and the Whale, Three Hens and a Peacock and The Magic Faraway Tree and more.
Carrum Girl Guides, 1st Edithvale Scouts, Chelsea Primary School, Bonbeach Primary School, uniting churches, Nepean Special School, Naranga Special School, Frankston Special Development School, St Anne's Catholic School, Seaford Girls Guides, Frankston Girls Guides and the St Francis Xavier Church children's knitting group have also contributed to the storybook yarn art trail this year.
See longbeachplace.org.au for further information.
First published in the Chelsea Mordialloc Mentone News – 12 October 2016