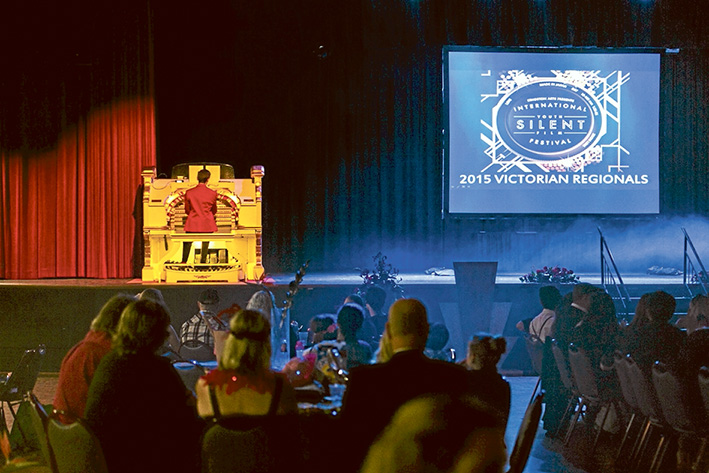 KINGSTON Arts is rolling out the red carpet with a Great Gatsby themed celebration of the Roaring Twenties at this year's International Youth Silent Film Festival.
Attendees are being encouraged to wear 1920s inspired outfits while heading along to the Kingston City Hall at the end of the month.
Aspiring young filmmakers' works will be showcased on and three winners will be awarded major prizes.
The return of the annual event sees filmmakers aged 20 years and under invited to create a three-minute film to accompany one of seven original scores in the genres of slapstick, action, horror, romance, mystery, sci-fi and hero.
Each film is accompanied by music composed by award-winning organist Nathan Avakian from the US to perform on Kingston City Hall's iconic 1928 Wurlitzer theatre organ.
The event features pre-show entertainment, screening of top-quality short films followed by classic tunes to help the crowds dance the night away.
The 2016 International Youth Silent Film Festival will be screened at the Kingston City Hall, Moorabbin on Saturday 29 October, 6pm, $20 adults, $15 groups of six or more or $5 for children.
Call 9556 4450 or see kingstonarts.com.au for bookings.
First published in the Chelsea Mordialloc Mentone News – 19 October 2016