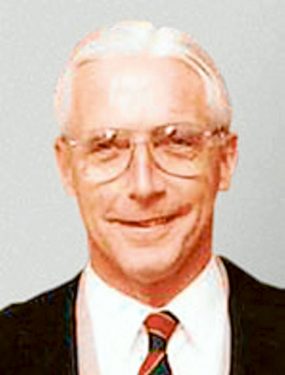 FORMER Peninsula Grammar headmaster Harry Alexander Macdonald, passed away on 3 April at the age of 86.
Mr Macdonald was the second headmaster at Peninsula and led the school for almost 20 years (1971-1991).
His time of leadership saw the school go from strength to strength; it became a centre of academic excellence with an outstanding co-curricular program. Glenmaggie, the school's Outdoor Education Campus, became an important part of every student's program.
The H A Macdonald Pavilion and oval at the school are named in his honour, and in 1972 he received the Order of Australia for "services to education."
Mr Macdonald's wife, Barbara, passed away a little over two years ago. His death is mourned by their four children (Andrew, Ian, Sally and Margaret), daughters-in-law (Donna and Amanda), nine grandchildren and five great-grandchildren.
The funeral will be held at the Chapel of the Resurrection, Peninsula Grammar, on Thursday (13 April) with the service starting at 10.30am.