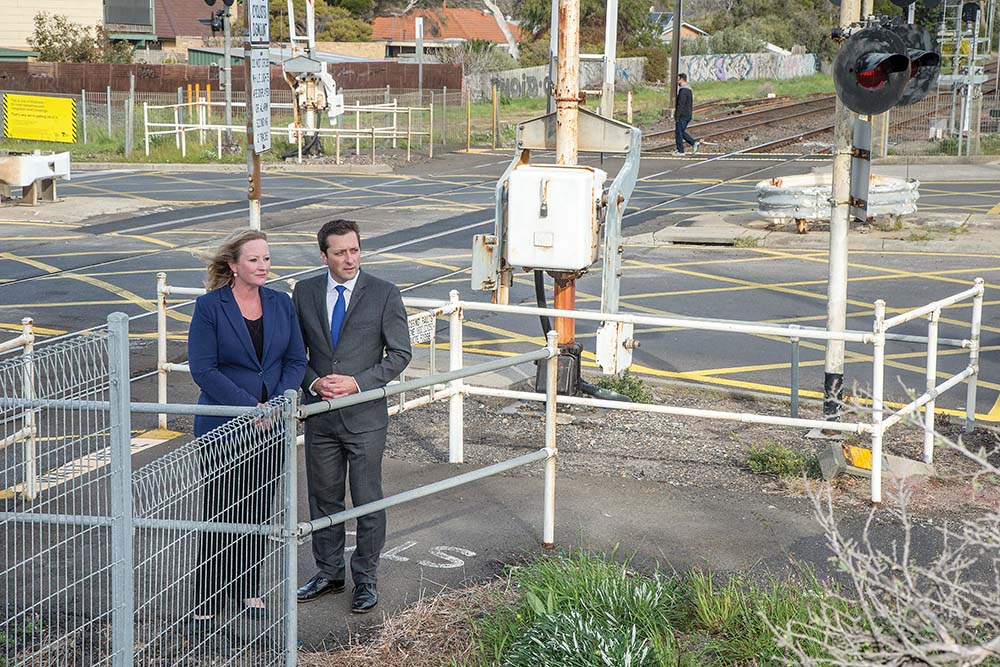 A CARRUM road earmarked for closure under the state government's level crossings removal project would be reopened if the Coalition is re-elected at next November's state election.
Liberal state opposition leader Matthew Guy and opposition roads spokesman Ryan Smith visited Carrum on Monday (4 September) and pledged to reverse the decision to close the road as part of a Level Crossing Removal Authority plan to build a rail bridge in the area.
"The decision to close the level crossing at Eel Race Rd by Daniel Andrews shows his utter contempt for motorists," Mr Guy said in a statement.
"It is now clear to the Carrum community that Daniel Andrews had no intention of removing this level crossing, rather, the "solution" is to simply close the road.
"Today, the Liberal Nationals pledge to reopen the road if elected."
Carrum resident Michael Tellesson, who is leading a community fight against the road's closure, welcomed the promise to reopen the road if it is closed.
Some Carrum residents say they will be "landlocked" and the loss of Eel Race Rd will cause traffic bottlenecks at the McLeod Rd intersection.
"Taking that commitment on its face value, it's a good step forward," Mr Telleson said.
"It's such a bad decision and it doesn't make sense. We'll keep fighting for it not to be closed in the first place. It's a waste of taxpayers' money."
He said there is still time for the government to intervene and reverse the decision to close Eel Race Rd.
Carrum Labor MP Sonya Kilkenny did not respond to questions about the Eel Race Rd closure before publication deadline.
Liberal candidate for Carrum Donna Bauer joined Mr Guy and Mr Smith on Monday to announce the Coalition's promise to reopen Eel Race Rd if elected.
"Ms Kilkenny seems to have no interest in supporting the people she is supposed to be representing, preferring to be an apologist for the Andrews Labor government," she said.
First published in the Chelsea Mordialloc Mentone News – 6 September 2017