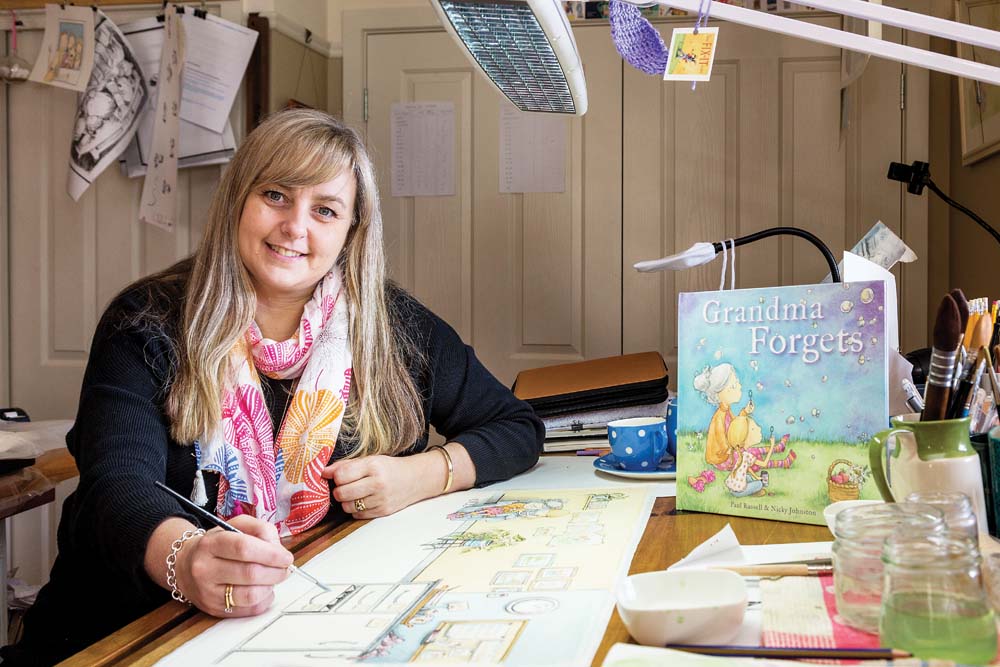 AS people live longer, memories can get shorter but that does not mean families' shared time together is any less precious.
That's the message in the pages of a new children's book dealing with the potentially upsetting issue of dementia.
Grandma Forgets, written by Paul Russell and illustrated by Langwarrin resident Nicky Johnston, tells the story of a young girl coping with her grandma's dementia amid memories of earlier times.
It's the latest in a series of children's books dealing with weighty topics illustrated by Johnston.
The Grandma Forgets tale is loosely based on Russell's own observations coping with "the terribly sad disease" of dementia experienced by his grandmother.
Johnston, whose hand painted drawings have adorned the pages of previous books including The Fix-It Man and Go Away, Mr Worrythoughts!, thinks publishers approach her to collaborate with writers since her "innocent style" of illustration can draw readers into a story.
"I think books can be a gateway to a conversation tackling real life in a way that's appropriate for children," she said.
"Even in this digital age, children's books have not slowed down."
Grandma Forgets was released last month but will be officially launched at Beaumaris Library on Saturday 16 September to coincide with Dementia Awareness Month.
Johnson says the book has picked up attention globally, including in the UK, since a worldwide ageing population means its focus on dementia is universal.
Feedback from families dealing with dementia has been "amazing", she said.
"It's been quite overwhelming … but that's what makes it lovely, connecting with someone else's story."
Grandma Forgets will be officially launched at Beaumaris Library, 96 Reserve Rd, Beaumaris on Saturday 16 September at 1-3pm, sponsored by Prestige InHome Care and supported by Alzheimer's Australia.
Neighbours actor Takara Honda is a guest speaker about his personal journey dealing with dementia alongside author Paul Russell.
See nickyjohnston.com.au online or call Beaumaris library on 9261 7820 for more details about the free event.