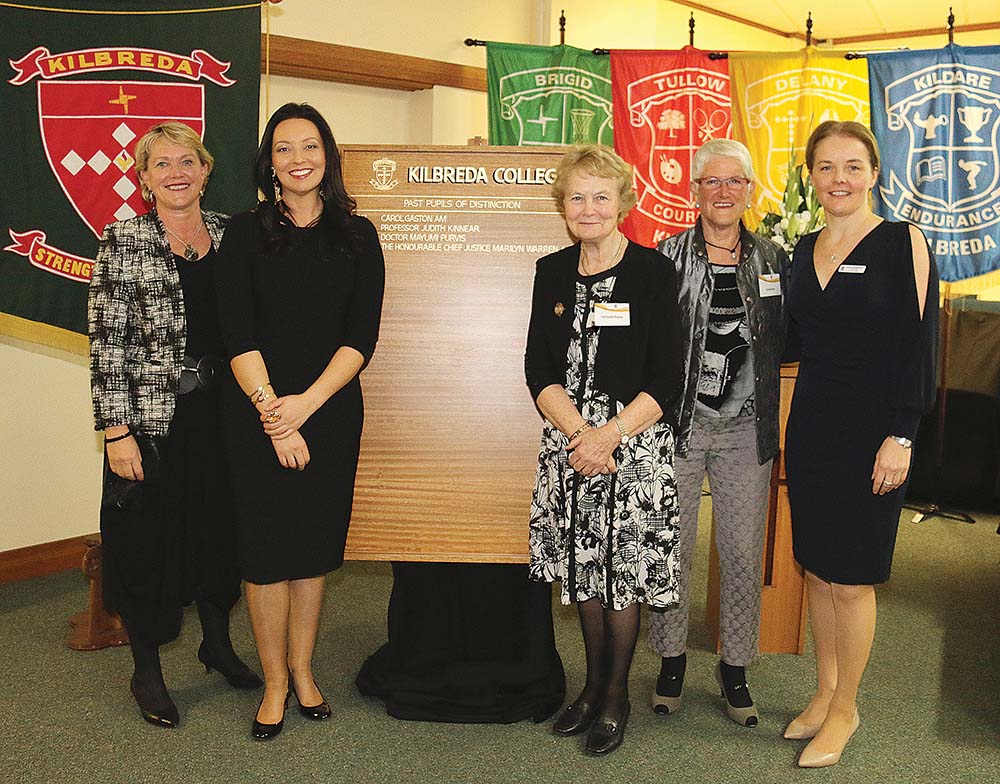 WOMEN "making a difference" were welcomed back to Mentone's Kilbreda College last month for the school's first annual "Past Pupils of Distinction Dinner".
Carol Gaston, Professor Judith Kinnear, Dr Mayumi Purvis attended the event on 4 August held in their honour. The Honourable Chief Justice Marilyn Warren was overseas and unable to attend.
The four former students were chosen by a selection committee for "outstanding success in their lives and careers" and contributions towards "a positive difference in the lives of others" embodying Kilbreda College's motto of "Strength and Kindliness".
Ms Gaston worked for the World Health Organisation and worked in several global nursing roles. Her services in health, nursing and humanitarian work in Australia and overseas led to a Member of the Order of Australia in 2008.
Professor Kinnear is an author of several textbooks and prize-winning education software packages and held many senior university roles including Vice Chancellor of Massey University, making her the first woman to lead a university in New Zealand.
Doctor Purvis is a criminologist, lecturer and consultant who has been pivotal in developing programs to manage and rehabilitate sex offenders. She is also chairwoman for Headspace Bairnsdale.
The Honourable Chief Justice Marilyn Warren is the first woman appointed Chief Justice in an Australian Supreme Court, having been the Chief Justice of the Supreme Court of Victoria for 14 years.
In 2005, she was awarded a Companion of the Order of Australia (AC) for her service to the judiciary and to the legal profession.
"The Kilbreda community is incredibly proud of all nominees and inductees who serve as wonderful role models for young women today," Kilbreda College co-principal Teresa Lincoln said.
First published in the Chelsea Mordialloc Mentone News – 13 September 2017
Correction: This article was amended on 13 September to confirm Kilbreda College's motto is "Strength and Kindliness" and not "Strength and Kindness". The Honourable Chief Justice Marilyn Warren did not attend the event as originally reported.