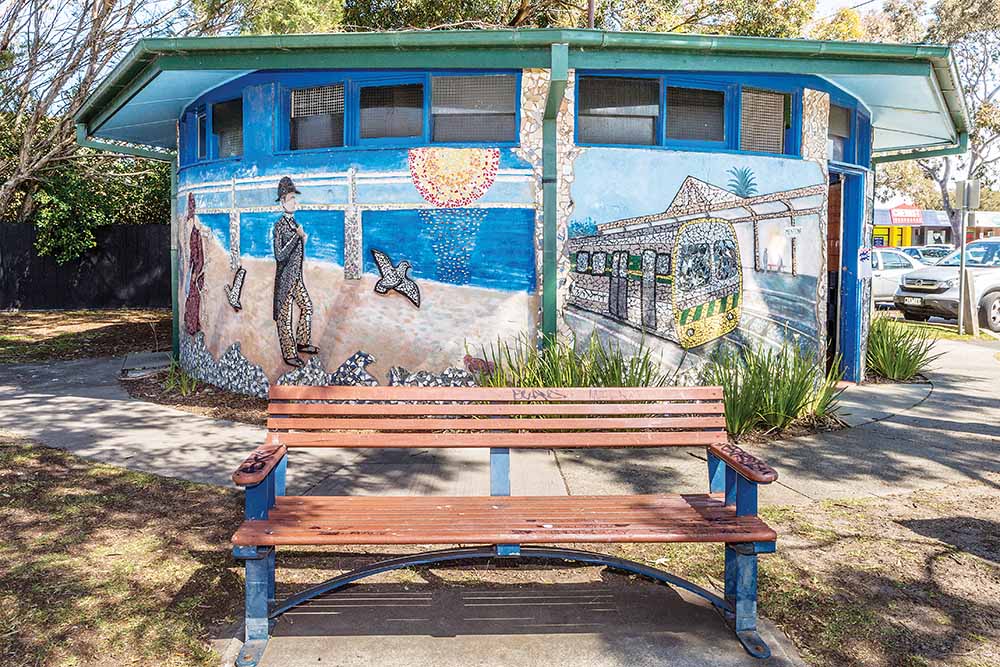 A PROTRACTED discussion, dubbed "the dunny debate", about demolishing a public toilet building in Mentone has failed to flush out a decision at Kingston Council.
Councillors at the 25 September public council meeting decided to defer a vote for the fourth time on heeding council officers' advice to tear down a public loo, erected in 1985, at Mentone's Granary Lane.
A council officers' report tabled at the meeting recommended a new Mettros unit toilet be installed in the old building's place but some councillors argued mosaic artwork on the existing building's outer walls should be saved.
Cr Rosemary West said she believed the building has heritage value "as a public art piece".
"I know that the mosaic artwork at the toilet is highly valued by local Mentone people," she said at the meeting.
"We don't have that much artwork around there and I think it's worth keeping this one."
Cr Ron Brownlees said he reckoned "the dunny debate" needed to be resolved one way or another and argued public convenience in the form of new toilet facilities is paramount.
"We're talking about retaining a building that has no significant historical value," he said.
"The artwork was only put on the building in 2001 by a volunteer community group of young unemployed people."
"I value what they've done. I look at it, I've been in the building once, I won't go in there again. Neither will half of the community.
"What we're saving is a dumpy old rundown dunny building which needs to be fixed up anyway."
Most councillors voted to defer a decision on demolishing the dunny since it will take more than spending a penny to keep the building intact, according to the council officers' report.
It may cost about $50,000 to keep the empty building with the mosaic artwork and about $140,000 to convert the toilet block into an art-adorned open-roofed shelter.
Council officers will clarify the costs to ratepayers for each option as early as this month and will also look at any extra money needed to have any new toilet block facing west, as suggested by Cr West, instead of north towards Florence St as planned.
Kingston mayor Cr David Eden hoped councillors will decide whether to demolish or retain the Granary Lane loo soon.
"The way we're going we'll be debating this after the next council election," he said.
First published in the Chelsea Mordialloc Mentone News – 4 October 2017