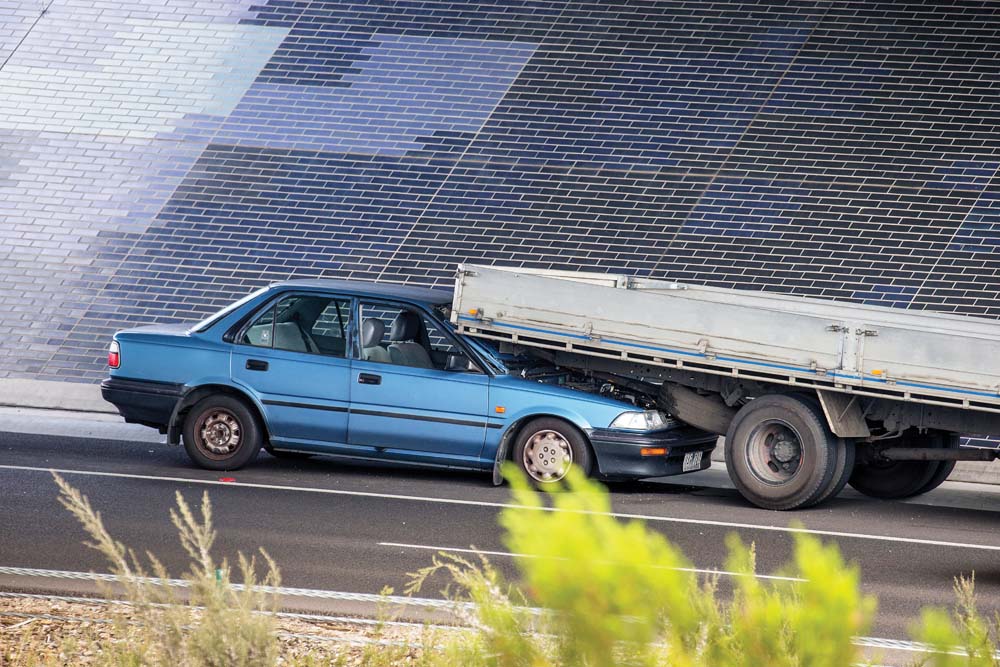 AN elderly man was lucky to escape serious injury when his car ran into the back of a truck under the Skye Rd bridge on Peninsula Link, Frankston, Thursday 5 October.
Roadworks up ahead had slowed traffic at the accident site and only one lane was getting through.
Leading Senior Constable Greg Wolfe, of Somerville Highway Patrol, said the 83-year-old, of Carrum, passed out before running into the truck. He was alone in the car. His 1993 Toyota Corolla was extensively damaged and he was taken to Frankston Hospital for observation.
Leading Senior Constable Wolfe said drivers aged over 80 "should be discussing with their GPs their fitness to drive".
"Age was definitely a factor in two previous accidents in which drivers aged over 80 passed away after making errors," he said.
"Older drivers who feel they have issues with their cognitive functions should be having discussions with their GPs."