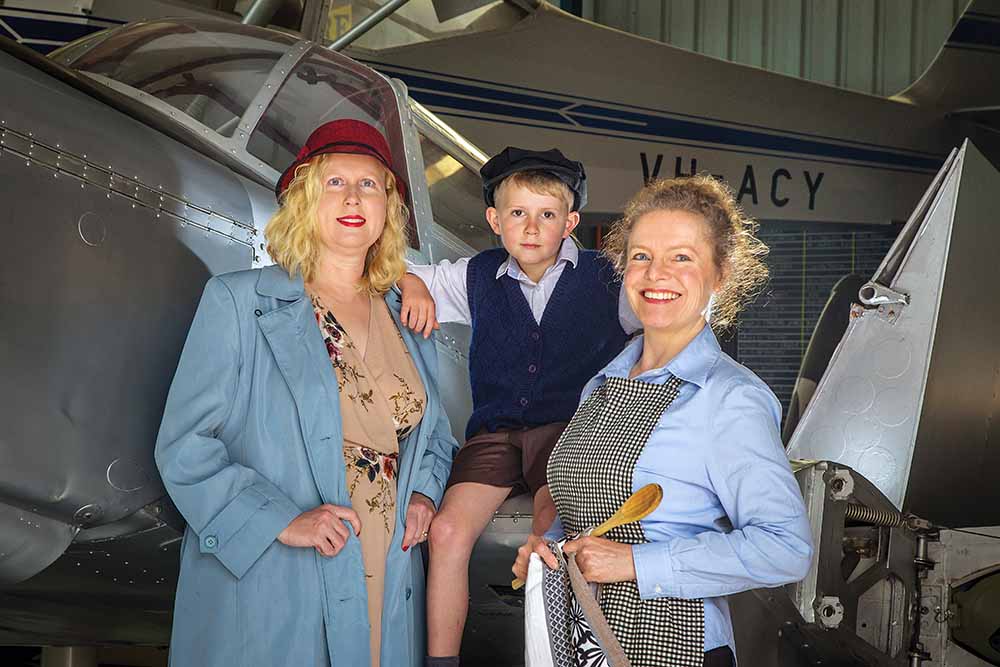 SHORT plays about some of Australia's aviation heroes are set to take off at Moorabbin's National Australian Aviation Museum.
Not-for-profit community group LOTS Inc Theatre will stage two matinee performances of the Legends of the Skies play focusing on the story of aviation pioneers including Sir Lawrence Wacket, the "father of the Australian aircraft industry", and Robin Miller, an aviator and nurse known as "The Sugar Bird Lady".
The play will also delve into the mystery of young pilot James Knight who flew out of Moorabbin Airport in 1962 and disappeared en route to Perth.
Artistic director Maggie Morrison said the show features "theatrical cameos of major events in Australia's aviation history with a mix of factual information, music, humour and singalongs using the wonderful exhibits of planes as backdrops".
Audience members can speak to museum restoration volunteers during the play interval and take a quick look at the Australian aviation displays in the museum while refreshments are served.
Legends of the Skies will be performed at the Australian National Aviation Museum, 1 Second Avenue, Moorabbin Airport on Tuesday 17 October and Wednesday 18 October, 12.30-2.15pm both days, as part of the annual Kingston Senior's Festival.
Tickets $12 each or $10 per person in groups of six or more.
Call Maggie 9580 2387, Jim 9584 5127 or Justine 8510 1903 for bookings.
First published in the Chelsea Mordialloc Mentone News – 11 October 2017