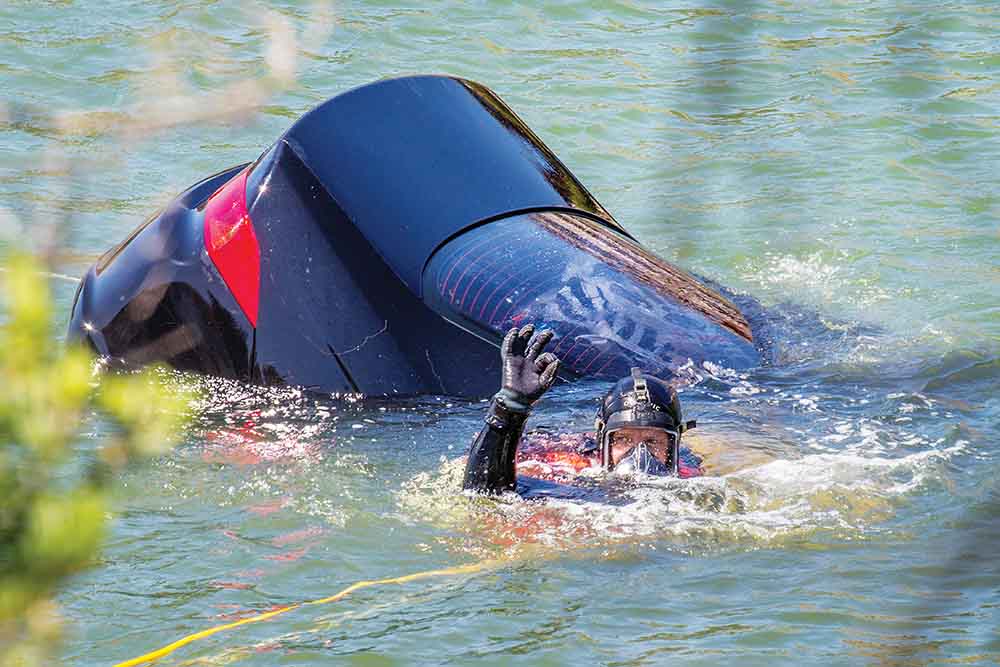 A HIGHETT man who drove his car into the Patterson River at Bonbeach last week is facing charges of burglary, attempted burglary, possession of cannabis and a range of traffic matters following the incident.
Detective Senior Sergeant Shane Cashman, of Moorabbin police, said the 31-year-old, who had recently bought the car, failed to stop at bollards at the end of Station St, Bonbeach and ran into the river, 4.45am, Tuesday 10 October.
Soon after, a Nepean Highway resident awoke on hearing noises in his kitchen and confronted a man who ran off.
About 45 minutes later another Nepean Highway resident heard his backdoor being opened and went downstairs to see a man – who appeared to be wet – walking around outside with no shoes on.
He called police and the dog squad arrived to arrest the man.
Police search and rescue crews later retrieved the car from Patterson River and found a quantity of cannabis inside.
The man is expected to be charged on summons.
First published in the Chelsea Mordialloc Mentone News – 18 October 2017