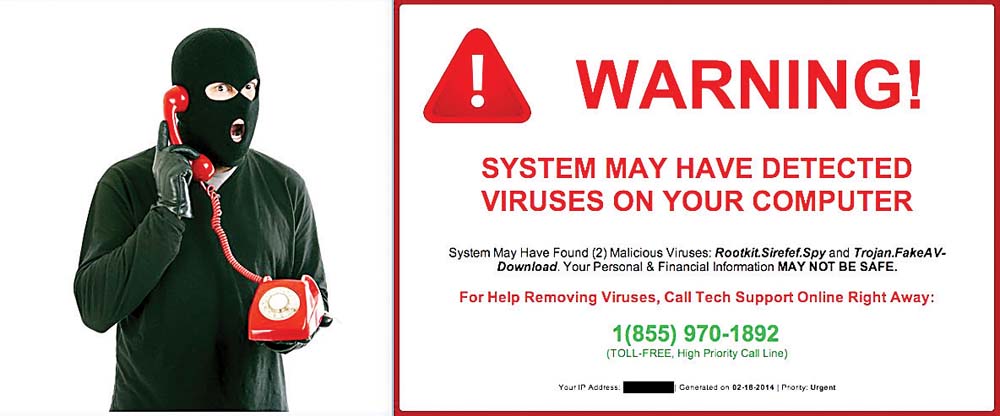 COMPUTER users are being advised to watch out for scammers who call to say that "some issues with your computer" mean they must have access.
Computer repairer pcplanIT, of Diane St, Mornington, warns that the caller usually claims to be from Telstra but might also say the Australian Taxation Office, or a big company.
"We have already had four computers in for servicing after a phone scammer gained access," the company's Richard Okill said.
"The best solution in these cases is for a full back-up and reinstallation of Windows to make sure there are no traces of any keylogging software."
He gives these tips:
Never let anyone – other than a trusted source – access your phone, laptop, tablet, or desktop computer.
Never believe any message that might appear on your screen asking you to call an organisation.
Never give personal, credit card or online account details over the phone unless you made the call or it came from a trusted source.
Never give a caller remote access to your computer.
If someone has gained access to a device contact a trusted computer repairer.
If you think you may have given bank account or credit card details to a scammer, tell the bank or financial institution.