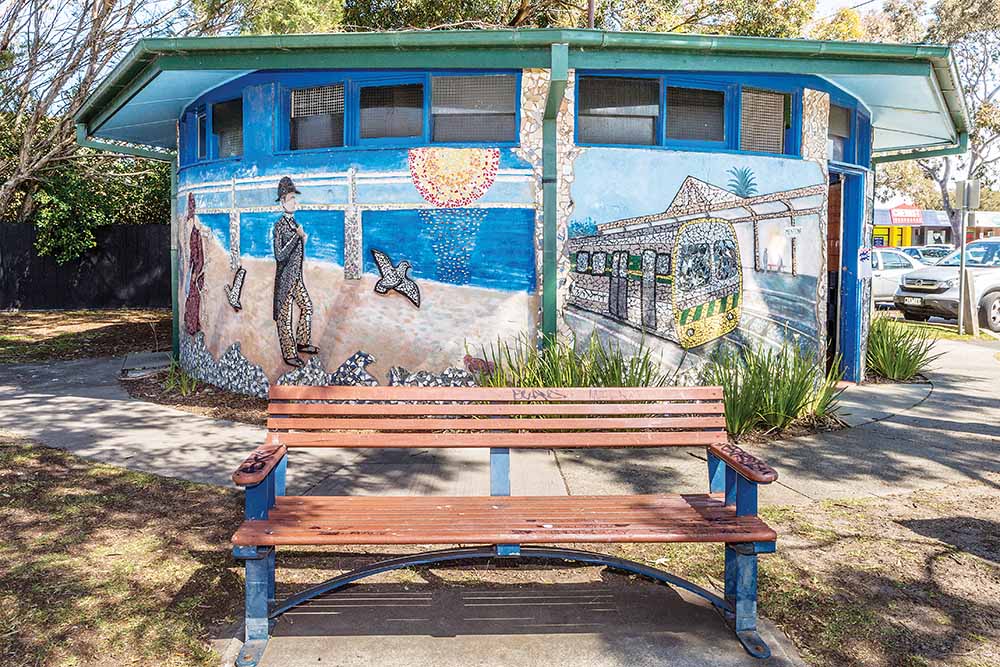 THE long-running debate over demolishing the Granary Lane toilet block in Mentone has come to an end after councillors voted to keep the existing building but close it to the public.
The public convenience has been an inconvenience and drain on council resources for the past few months.
Councillors have discussed the toilet block's fate at several council meetings and have pored over council officers' reports recommending the building be demolished to make way for a new modern public toilet building.
Debate over mosaic artwork on the Granary Lane loo's exterior – fastened to the mid 1980s built building in 2002 by unemployed volunteers –  being valuable "public art" meant councillors were divided on knocking down the building.
A compromise was agreed at the 23 October public council meeting. Councillors decided to save the Granary Lane block from demolition but voted to close its doors to the public after a new toilet block is built at 42 Florence St.
"I think this is the best compromise we can get. Most councillors don't want to see the toilets remain open," Cr Rosemary West said at the meeting.
Cr Tamsin Bearsley was a sole dissenter against closing the Granary Lane loos, saying several people who live and work in Mentone have made it clear they want the toilet block to stay at its current location.
"They are well used, they aren't in good condition, I get that, but I actually think the location seems to work for the residents of Mentone," Cr Bearsley said.
A modern Mettros built public toilet will be installed "against the wall" at 42 Florence St "opening west into the carpark" nearby.
A council officers' report tabled at the latest council meeting noted this option means "the loss of passive surveillance and public safety, particularly from central Mentone" and extra works to connect the new toilet block to power, water, sewer and storm water connections on the western side of the car park.
The decision to keep the mosaic clad toilet block building intact at Granary Lane and install west facing Mettros restrooms will cost about $155,000 against a cost of $105,000 if the original toilet building was demolished.
First published in the Chelsea Mordialloc Mentone News – 1 November 2017