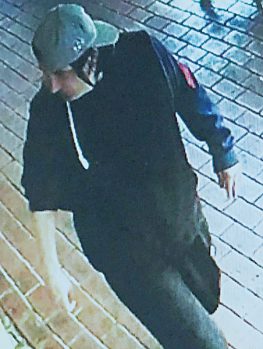 POLICE are searching for a man who allegedly stole a tips jar from a Mentone store on Monday 25 September.
At about 12.40pm, a man stole a muffin from the Como Parade West store as well as the jar containing about $250.
He is described as Caucasian, late teens to early 20s, with long brown hair.
He was wearing a black hoodie with a blue left sleeve, track pants, blue and orange runners, grey LA baseball cap and carrying a grey and red backpack.
First published in the Chelsea Mordialloc Mentone News – 1 November 2017