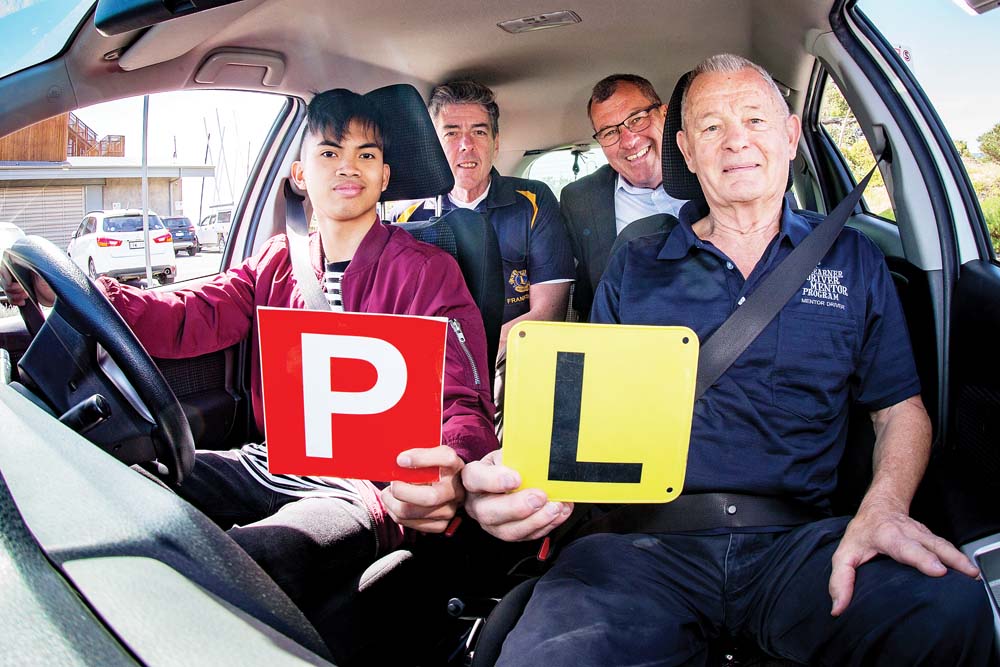 THE road to getting a driver's licence can be paved with a few speed bumps but the L2P program gives young people the chance to clock up the 120 hours of driving under supervision learner drivers need to sit the P-plate test.
The Frankston Council supported driving program in partnership with the Lions Club of Frankston is seeking more adult volunteer driver supervisors to help families struggling to provide the needed 120 hours of driving time for youngsters.
The L2P program is being expanded thanks to the donation of a second car by the Brotherhood of St Laurence.
Demand is high for the program. Thirty-five young drivers are currently working towards P-plates and 50 are on a waiting list.
"It took a while to get into the program, but it was worth the wait," learner driver John Flandez, 18, said.
"I'm thrilled to have my licence and now have my own car that will help me get to university next year."
Lions Club of Frankston president Maurice Blackburn said the club has a strong focus on supporting the young in the community.
"L2P gives people a leg up and an opportunity they may not otherwise get and we're proud to be supporting the program."
The L2P program began in 2010 and 84 mentor volunteers have helped 211 learners clock up 11,400 hours of driving time to obtain a probationary driver's licence.
Volunteer driving mentor John Davidson urged others to step up and get involved in helping young people learn how to drive responsibly on the roads.
"John has been a delight to mentor towards his recent success in obtaining his probationary licence. If he had any questions, he asked.
"He didn't race off and do his own thing and I congratulate him on his dedication throughout the program."
See frankston.vic.gov.au/L2P or call 9768 1313 to volunteer as a mentor driver or to offer financial support to give young drivers the right start on the road.
Frankston Council coordinates the L2P program, funded by the TAC and managed by VicRoads, with the backing of sponsors and supporters including the Lions Club of Frankston and the Brotherhood of St Laurence.