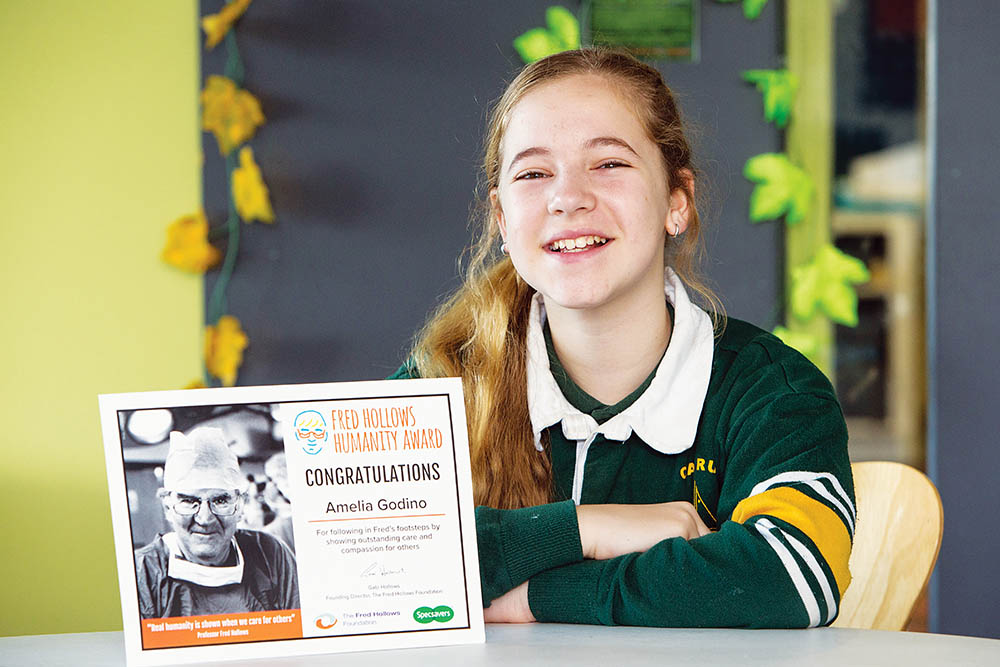 A CARRUM Primary School pupil has been recognised for her compassion, integrity and kindness with the awarding of a Fred Hollows Humanity Award.
Year 6 pupil Amelia Godino, 12, was nominated for the award by teacher Amanda Carmichael for always thinking of others less fortunate than herself.
"Amelia is genuinely concerned with the issues of the world and behaves in a caring and thoughtful manner towards others," Ms Carmichael said.
The Fred Hollows Foundation is a charity that is working towards ending avoidable blindness around the world.
The foundation, established by the late Fred Hollows — a humanitarian and eye surgeon — continues his mission and has helped more than 2 million people have their eyesight restored in more than 25 countries.
"Fred would have been incredibly proud of the contribution these students are making to society and the foundation for recognising and encouraging them to help others, no matter how big or small their actions," Fred Hollows Foundation founding director Gabi Hollows said.
See hollows.org online for more information about the foundation and its humanity awards.
First published in the Chelsea Mordialloc Mentone News – 8 November 2017