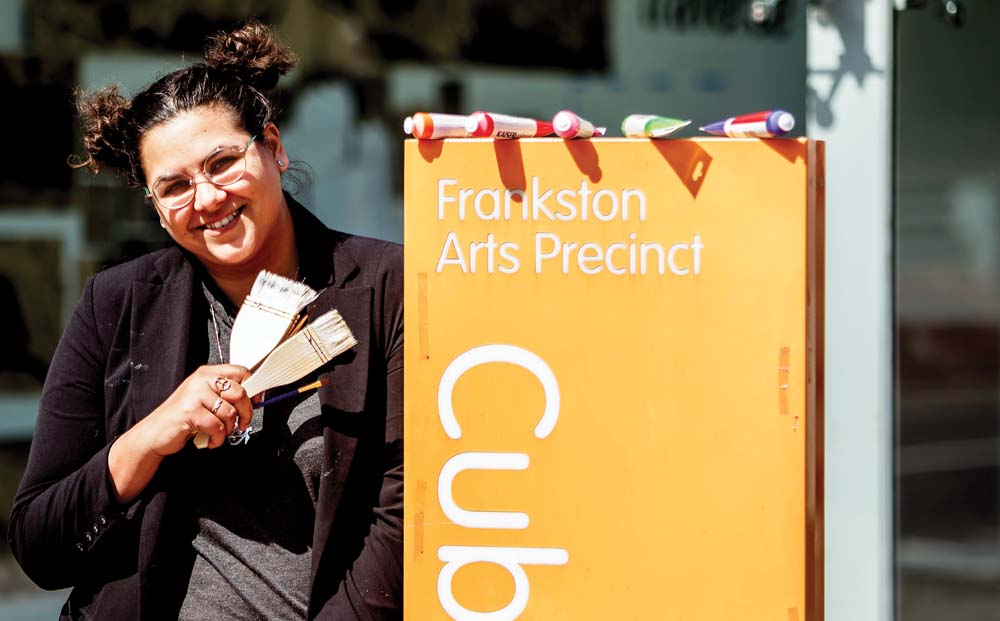 A CALL has gone out asking for contributions to a good cause in the name of art helping people struggling with mental health or disabilities.
Not-for-profit mental health and disability support organisation Wellways and artist Annabelle Carver are on the look out for unwanted art supplies donations to ensure the paint never runs dry at community art groups.
"Art and creativity is a fantastic way for any person to express their dreams, hopes, fears, happiness or any other emotion," Wellways south eastern Melbourne regional manager Marinette Dames said.
"People can show their feelings and experiences in a way that cannot be done using words."
Ms Carver struggled to live a productive life after suffering from anxiety and depression from the age of 14 until 22, before seeking help and finding producing art can be a way to keep the fog of depression at bay.
"Art therapy classes need art supplies and I've been wanting to do a charity paint drive for a while," she said.
Ms Carver said a weekly Artwell program at Frankston Art Centre's Cube 37 facilitated by Peter Fanton is just one such art group that can benefit from donated arts supplies.
The Artwell program enables people to practice mental wellness through painting, drawing and sculpture.
Unwanted art and craft supplies can be dropped off at Wellways, 45 Davey St, Frankston or by calling Wellways on 9784 6800 to arrange collection.
See wellways.org for more information on the organisation's work helping people needing community care.