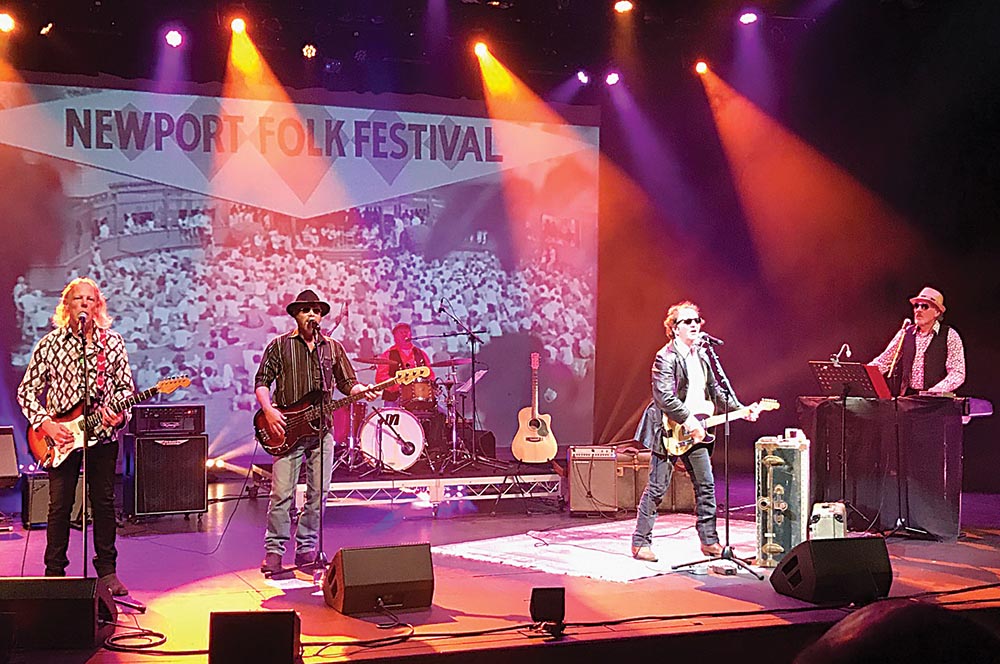 AN uncanny likeness of His Bobness is heading down the highway to visit Kingston as part of a state tour celebrating the life, times and music of Bob Dylan.
DYLANesque – The Bob Dylan Story will hit the stage at Kingston Arts Centre on Friday 24 November featuring singer and musician Jeff Jenkins taking audiences through the times that are a-changin' in a two-hour narrated concert.
The tribute show charts the humble beginnings of Dylan's career, his pivotal relationships and break-ups, his trailblazing songs of the 1960s and 1970s and their continuing influence on popular music and culture.
"I read everything I could get my hands on about Dylan and worked all the fascinating stories into a show that would make a great night of rock 'n' roll," Jenkins said.
"Dylan is an intriguing subject because of his constant evolution as an artist, immense catalogue of work and his personality.
"He's a man who will always march to the beat of his own drum."
Jenkins opens the show with the extraordinary tale from 1961, when an intrepid teenager hitch-hiked his way from Duluth Minnesota to New York City with only a guitar and $10 in his pocket, busking to make a living.
This same young man would go on to become one of the most successful and revered songwriters of all time.
Dylan classics including Blowin' in the Wind, Lay Lady Lay, Like a Rolling Stone, All Along the Watchtower and A Hard Rain's Gonna Fall will be performed by Jenkins backed by four musicians.
Renowned music critic Glenn A. Baker described the DYLANesque show as "one of the most engaging and enjoyable couple of hours I've spent in ages".
"Jeff Jenkins not only sounds like His Bobness, but he understands him, even inhabits him."
DYLANesque — The Bob Dylan Story will be performed at Kingston Arts Centre, 979 Nepean Highway, Moorabbin on Friday 24 November, 8pm. Tickets $35, concession $30, groups of more than six $25 at kingstonarts.com.au/music/dylanesque or by calling 9556 4440.
First published in the Chelsea Mordialloc Mentone News – 15 November 2017