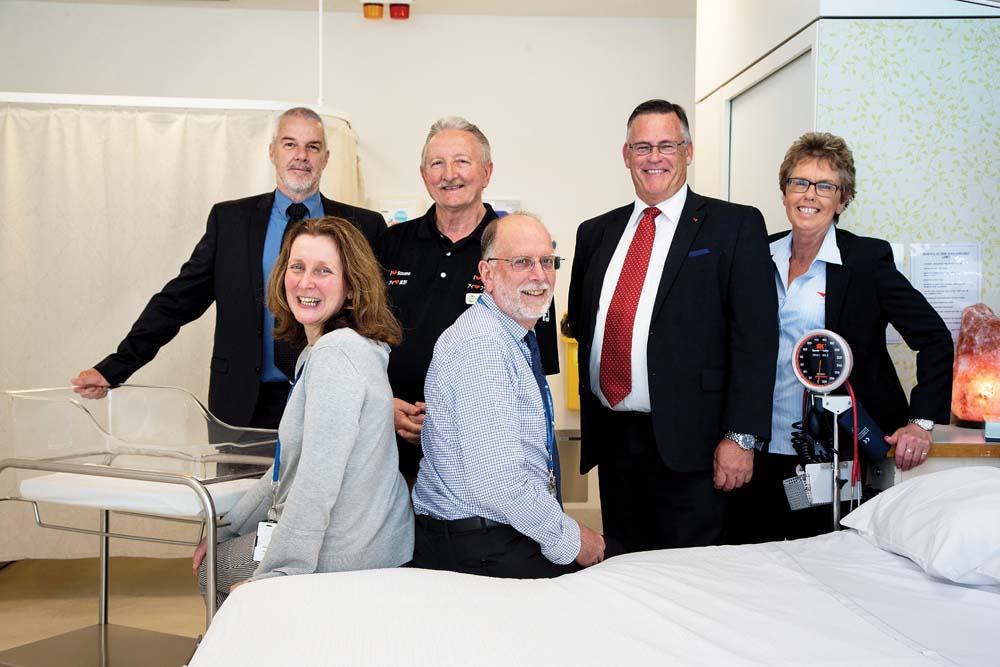 A COMPANY ending its business life in Carrum Downs is handing over a parting gift to help new starts in the Frankston region.
Car components manufacturer Australian Arrow, a subsidiary of Yazaki, is closing its doors in the wake of the end of production of Toyota Camrys and Holden Commodores in Australia.
Australian Arrow managing director Craig O'Donohue handed over a cheque for $50,000 to Peninsula Health last Friday (17 November) for a major refurbishment of birthing suites at Frankston Hospital.
The company first opened in Seaford in 1973 and employed more than 1500 people over the ensuing decades.
"Supporting the Frankston Hospital birthing suite refurbishment will provide a befitting legacy to our local community," Mr O'Donohue said.
"Given that Yazaki and Australian Arrow has been an important part of Frankston and impacted so many lives over its 44-year history and, the hospital has served many of our past and present associates inclusive of their own and future families, Frankston Hospital has been considered to be a most ideal and appropriate recipient."
The birthing suites refurbishment will include structural changes, new equipment, furniture and technology upgrades.
"Around 3000 babies are born at Frankston Hospital every year and this number is continuing to grow," Peninsula Health operations director of women's health Sharyn Hayles said.
"Our specialised birthing suites are where babies are born every day and are in high demand. Four of the nine suites are in urgent need of refurbishment and now thanks to Australian Arrow we are very pleased to be able to do this."