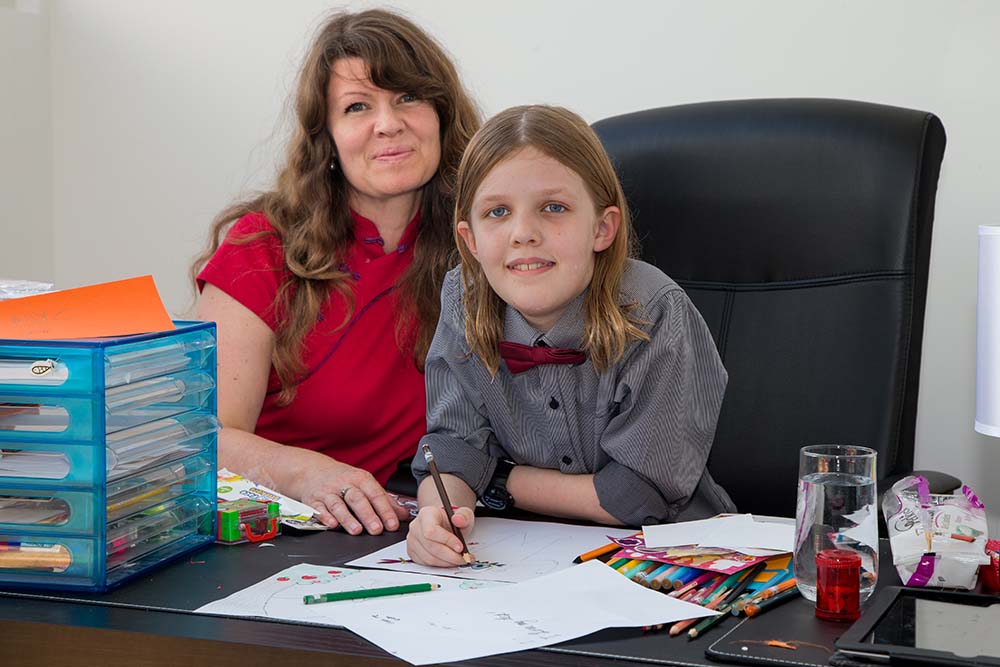 IT took six years for the daughter of Georgia and Stewart Clarke to be diagnosed with a rare form of spinal muscular atrophy and it's an ordeal the Seaford family hopes other families in future can avoid.
The parents first became concerned when daughter Ally, now aged 10, missed important early development milestones, such as crawling, when very young.
Mrs Clarke is calling for spinal muscular atrophy (SMA) to be included in the genetic disorder screening list for newborns.
"It would be the best outcome for parents because they wouldn't go through the trauma of misdiagnosis," she said.
"Ally didn't crawl and my mum tried to tell me how seriously important crawling is.
"I was actually was quite ignorant and unfortunately Ally was misdiagnosed a couple of times, unfortunately."
A new drug Spinraza that alleviates extreme fatigue and lack of muscle strength to do the things other people take for granted — such as being able to walk for more than a short distance — has been approved for sale in Australia this month but it remains out of reach for most families unless it is included in the Pharmaceutical Benefits Scheme.
The drug costs about $500,000 each year to administer three times a year.
"Without PBS funding, it's totally out of reach for most Australian families," Mrs Clarke said. "In order for it to change lives and save lives, it would have to be PBS listed."
She said Ally loves playing sports but it has to be managed for safety reasons and fatigue quickly sets in.
"The quality of her life would be amazing with that medication."
Spinraza manufacturer Biogen says there are about 800 Australians living with SMA and there is no cure.
Noticeable weakness or limited function in limbs, muscle twitches and loss of reflexes can be signs of SMA, graded from type I (severe) to type IV.
Ally has type III SMA and Mrs Clarke says she "faces the challenges of invisible disability".
"People sometimes have a go saying 'you should be helping your mum' when I'm putting groceries in a bag in the supermarket but Ally would struggle to lift one item into the bag."
Mrs Clarke says families should contact SMA Australia for support.
"They are amazing — I don't think I've waited more than 30 minutes for a call back or return email," she said.
Federal Health Minister Greg Hunt, MP for Flinders, said that under the National Health Act the federal government cannot subsidise the cost of a medicine unless it is recommended by the independent Pharmaceutical Benefits Advisory Committee.
"I have met with several families directly impacted by spinal muscular atrophy and I have seen first hand how it affects those who suffer from it," he said.
"They will only recommend medicines when they are satisfied about safety and effectiveness."
Mrs Clarke praised Mr Hunt and Dunkley Liberal MP Chris Crewther for being supportive of the family when approached to talk about Ally's health challenges.