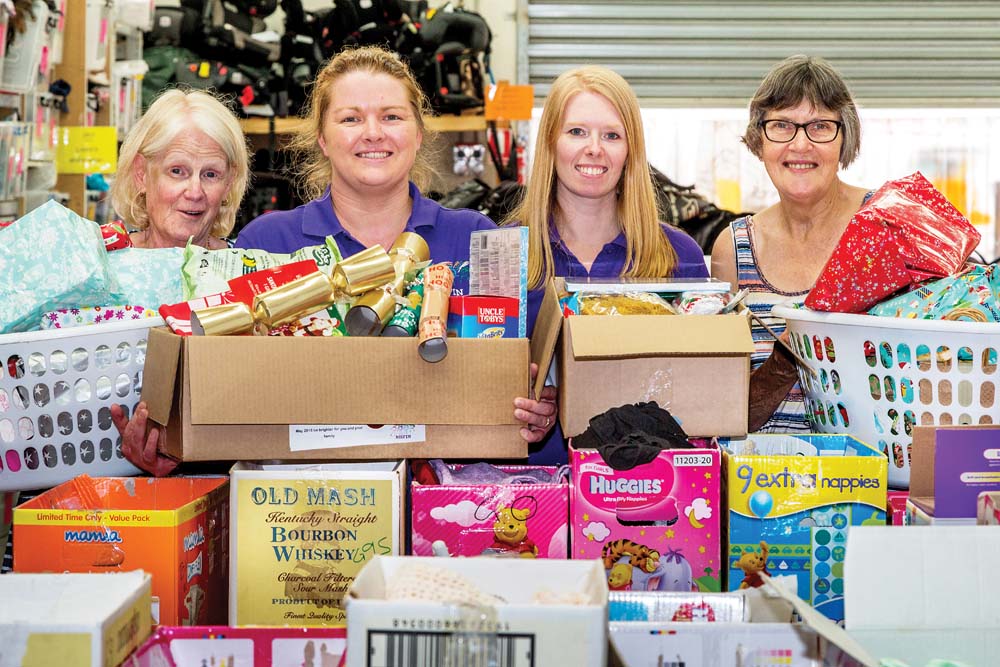 A CHARITY that recently celebrated its fifth birthday is gearing up to help disadvantaged families around Christmas time.
Mums Supporting Families In Need takes donations at its Seaford warehouse and distributes nursery essentials, clothing, linen, toys, toiletries and food to families across Frankston, the Mornington Peninsula and Kingston.
"We're all volunteers and we assist about 130 families every month," Supervisor Donna Cartwright said.
"I got involved when my youngest son was born and he outgrew some of his clothes four-and-a-half years ago so I thought it was a chance to do something to help," she said.
"We're in full swing with our Christmas appeal, where we estimate we'll provide over 2000 toys, 300 toiletry hampers and 500 food hampers to struggling families and those experiencing a circumstantial crisis."
Ms Cartwright said non-perishable food for hampers and toys for children can be donated
New volunteers are always welcome, she said.
"There's no major commitment required and people can pop in and out as they can — there's always something to do," Ms Cartwright said.
Dandenong Hyundai and Mitsubishi contributes $500 a month to the group and donated a van to Mums Supporting Families In Need to enable deliveries of bulky items such as cots, car seats and high chairs to families.
See msfin.org.au for a list of items that can be donated and drop-off points in addition to the Seaford warehouse.