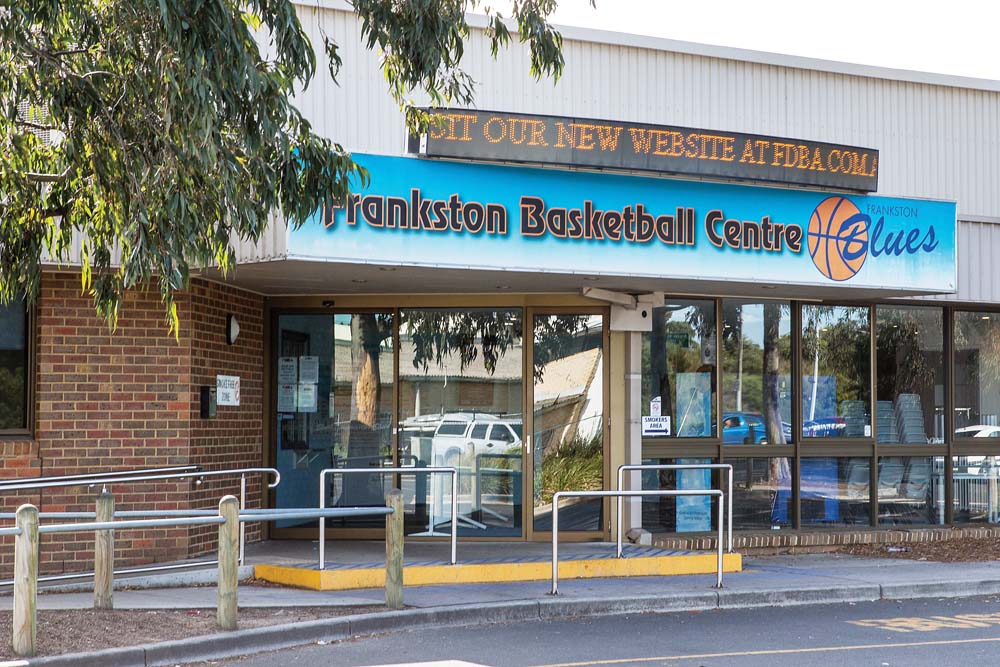 A FRANKSTON Council pledge to work to rip federal and state funding away from a $12.7 million upgrade of the Frankston Basketball Stadium has been slammed by North-West ward councillor Glenn Aitken.
Cr Aitken, who represents the Seaford area where the stadium is located, said he is "astonished at any suggestion that any funds would simply be somehow automatically reallocated to other projects".
"The state and federal government made a clear balanced and commendable commitment to Frankston Council and its residents with a specific outcome in mind," Cr Aitken said.
"The only people who have the ability or choice to renege on that part of the funding arrangement will in fact be the state or federal government.
"It is not for any other level of government to suggest in any way or form what the state or federal government will do with its money."
The Times can reveal that, as part of new lease negotiations with the Frankston & District Basketball Association, council wanted the association to agree that only council's CEO and mayor could talk publicly about the project in future in an apparent attempt to shut down public criticism of council's role in the stadium funding stoush.
North-West ward councillors Kris Bolam and deputy mayor Lillian O'Connor were approached last week to ask why they voted against ratepayer funding for a project in the ward they represent.
"It is disappointing but there are never any certainties when negotiating," Cr Bolam said.
"There are a number of local projects that are currently unfunded that could benefit from the ratepayers' funds that were formerly earmarked for the Frankston Basketball Stadium upgrade".
Cr Bolam mentioned the Linen House redevelopment, a new Frankston Coastguard base, the Belvedere Bowls Club redevelopment and mooted Centenary Park sports complex as projects seeking a contribution from ratepayers.
Cr Bolam said that all community and sporting groups "seeking substantial funding for capital projects" in future "will now have to surrender their audited line-item financials prior to negotiations even beginning".
Cr O'Connor did not respond to a call asking for comment.
Former Frankston mayor and North-West ward councillor James Dooley said council's decision to walk away from the stadium upgrade is "a tragedy for the North-West ward" since the project would also rejuvenate the Kananook Reserve area.
"This is a cheap kids' sport and it's a shame grassroots sports is not being supported," Mr Dooley said.
Mr Dooley said he had also been proud to watch former Frankston Blues players David Andersen and Ryan Broekhoff take on the best in the world, including the USA team, representing Australia at the 2016 Rio Olympics.
He noted the association is willing to put $1 million into the stadium upgrade and had never, as far as he knows, asked council previously for money.
"This is a club that is ultra-successful, well managed and have put their money where their mouth is."
Cr Aitken said, in his opinion, while there have been moments of angst on both sides of negotiations over the past year or so, he is "uncomfortable" with council's overall stance towards the association.
"It is an absolute tragedy that council has seen fit to walk away from this project. That could have been avoided by council exercising good manners and a conciliatory approach in a normal conversational style at the discussion table," he said.
"I was present at a number of meetings where I found the aggression that was demonstrated towards the association to be extremely unprofessional in an atmosphere that was distinctly uncomfortable.
"As always and consistently I have supported the proposal of the basketball stadium from its inception and still continue to do so. I also think that the FDBA is a leading and highly-regarded organisation in this city which brings enormous benefits to people of all ages, particularly young people."
Federal funding of $5.2 million remains "on the table" according to federal Dunkley Liberal MP Chris Crewther and Basketball Victoria says it will try to work with the Labor state government and Sports and Recreation Victoria to try to save the stadium upgrade without council's $4.5 million contribution from ratepayers.