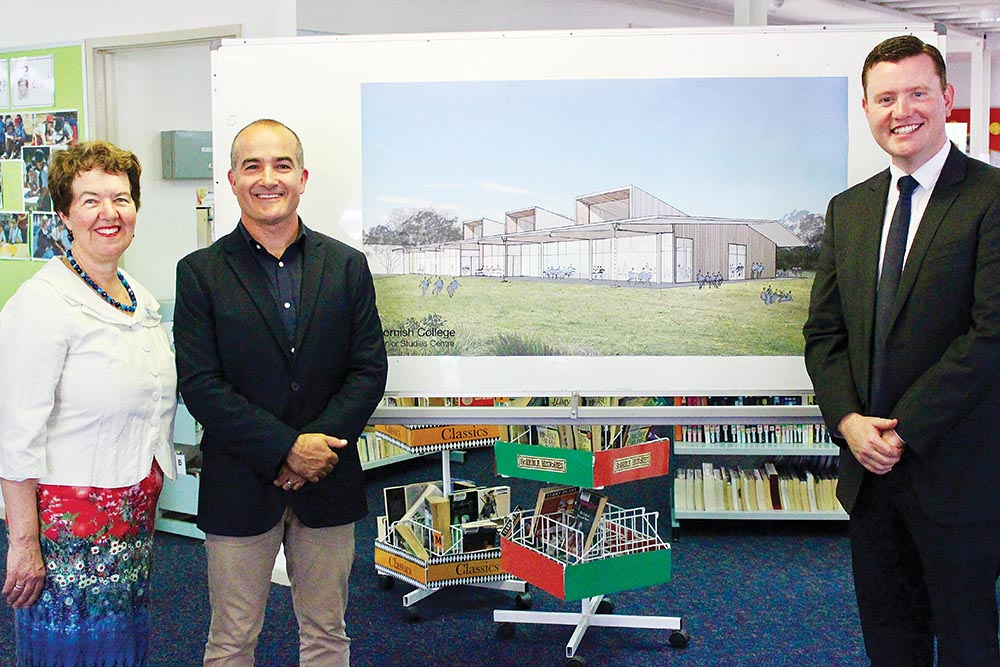 EDUCATION for all was the catch cry last week when Premier Daniel Andrews visited Aspendale's Yarrabah School to announce a statewide investment of $61 million in programs and equipment for pupils with disabilities.
The Premier said he had headed several roundtable talks with families of students with disabilities to find out what more can be done to strengthen inclusivity.
Yarrabah School, a special needs school with the motto "A Little School with a Big Heart", will directly benefit from a $7.5 million push to run after school hours care and school holiday demonstrations.
The school will also receive specialised equipment such as braille translation software, e-book and e-text readers, talking and accessibility software.
The state government also earmarked $6.5 million for teaching scholarships at Monash University for the Master of Education (Applied Behaviour Analysis)  qualification.
Mordialloc Labor MP Tim Richardson said: "This will mean so much to parents, students and teachers here at Yarrabah School, and will make sure every child has the same opportunity to a great education."
The funding boost for schools came a week after the state government announced a $50 million upgrade to non-government schools including $2 million to build new classrooms at a seniors studies centre at Bangholme's Cornish College.
The independent coeducational school is also pitching in $2 million to the construction of the new centre, designed by McGlashan Everist Architects and slated to be open for the 2019 academic year.
"The new centre will provide spaces for formal and small group teaching. We recognise that learning is not confined to classrooms though and the large, open plan areas will support incidental learning too," Cornish College principal Vicki Steer said.
"Importantly, the space will provide opportunities for independent study, collaboration, coaching and mentoring, informal interactions and relaxation, to support students' rounded development into successful young people."
First published in the Chelsea Mordialloc Mentone News – 29 November 2017