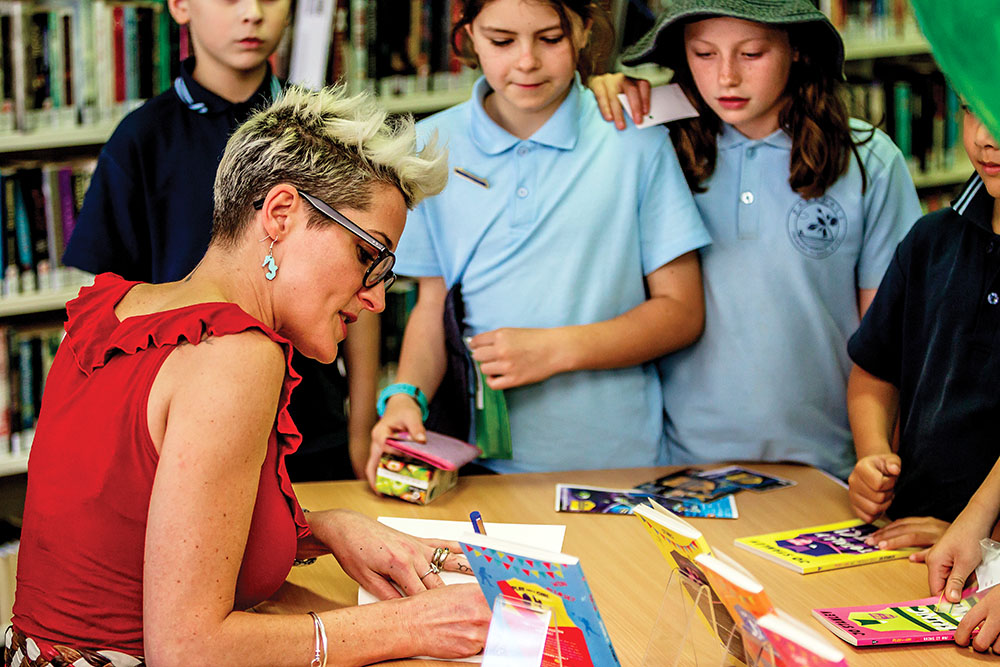 CHILDREN are being encouraged to switch off electronic devices and open a book this summer to be in the running for some prizes thanks to Kingston Libraries.
This year's Summer Reading Club was launched last Wednesday (28 November) at Parkdale Library by radio personality and children's author Jo Stanley.
Stanley read from her new Play Like A Girl book series to visiting pupils from Parkdale Primary School to kick off the Summer Reading Club running from 1 December until Wednesday 31 January.
The Summer Reading Club program is free to join and encourages children aged 5-16 who use Kingston Libraries to keep reading over summer.
"There's no need to be bored these school holidays when you can lose yourself in a world of adventure through the pages of a favourite book," Kingston mayor Cr Steve Staikos said.
"Young people can win a whole host of small prizes along the way and go into our major prize draw for an iPad, $100 Westfield voucher and $50 Dymocks. So sign up and get reading for your chance to win."
Summer Reading Club packs can be collected from Kingston library branches. The Summer Reading Club is organised by Kingston Libraries and the Australian Library and Information Association, supported by the Mordialloc-Mentone Lions Club and Penguin Books.
See kingston.vic.gov.au/library or call 1300 135 668 for more information including library summer opening hours.
First published in the Chelsea Mordialloc Mentone News – 6 December 2017