DISTRICT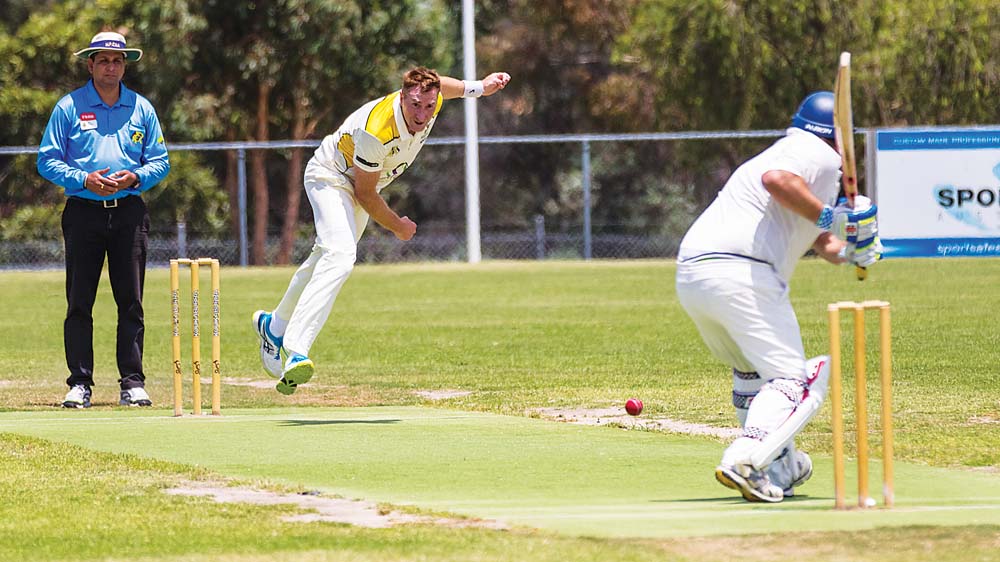 BADEN Powell has jumped to the top of the MPCA District ladder after beating Rye outright on Saturday.
Whilst the victory seems like a big deal, it wasn't really.
The Demons were already shot after losing 13 wickets on the opening day of the match and still trailed by 50 runs heading into day two.
Resuming at 3/9, the Demons were rolled for just 59 and Baden Powell finished the afternoon picking up the runs it needed to claim the outright.
Rosebud went for the reverse outright against Mt Martha on Saturday and it went within four wickets of pulling it off.
The Buds made 108 in its first innings and the Reds finished the day last week at 2/32 with Ryan Godwin unbeaten on 23. He went on to top score with 54. Brett Wilkinson finished unbeaten on 31 and Mt Martha declared two runs ahead at 5/110.
Rosebud then went to town with the bat and faced 24 overs for its 8/122 before sending in Mt Martha for one last crack at the reverse result.
With a win already, the Reds just needed to bat out time and finished on 6/60.
Hastings remains at the bottom of the District ladder after being beaten by Heatherhill.
The result didn't end-up as bad as first thought for the Blues, who did recover from its overnight total of 4/59, chasing 186.
They were eventually bowled out for 165, Pat Wilson and Ryan McNamara both scoring 36 runs batting at nine and 11.
Heatherhill batted again and was 7/108 when play ended.
Seaford had the better of its old foe Seaford Tigers, winning by 45 runs.
The Tigers resumed at 1/23 chasing Seaford's total of 195.
Tigers' skipper Darren James top scored with 62 and Mackenzie Gardner scored 30, however, there was little support outside of that.