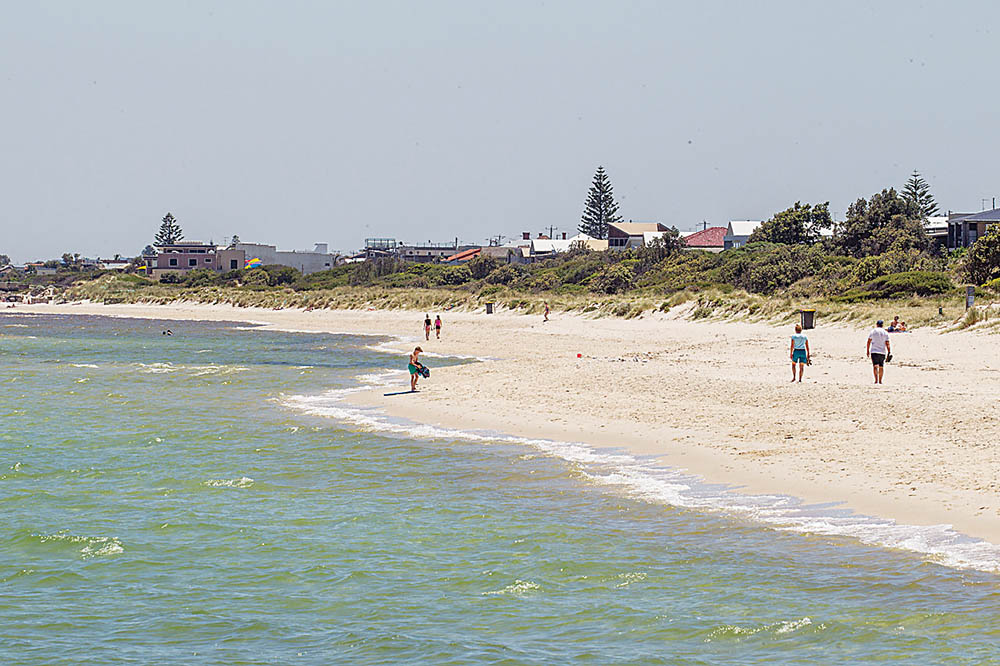 FRUSTRATED lifesavers fear it is only a matter of time before there is a fatality near the mouth of Patterson River.
Some Carrum beachgoers are failing to heed warnings to stay away from Patterson River while swimming.
Four people have been rescued this month after getting into strife near the river mouth while lifesavers but the patrols are not a 24/7 operation.
"We've arranged for big warning signs to be placed there, we speak with beachgoers, there are stories in the local paper and Facebook," Carrum Surf Life Saving Club captain Catherine Paulsen said.
"However, people continue to swim there. Even after they've seen others swept away in a current and rescued they swim in the same place."
Lifesavers while on patrol have created a 50-metre "no swim" zone south of the river.
Six people were rescued by lifesavers from Patterson River in January last year.
Six people were rescued at Patterson River and two taken to hospital in December 2015.
A 41-year-old man drowned in January 2005 after being swept by the current into Patterson River.
On New Year's Eve 1998 a boy drowned after entering the water near the river.
"It's never safe to swim in or near Patterson River," Ms Paulsen said.
"We can't save you if we can't see you — swim between the flags.
"Even if lifesavers aren't on patrol, at Carrum beach the safest place to swim is usually within the no-boating zone in front of the surf life saving club."
First published in the Chelsea Mordialloc Mentone News – 17 January 2018