AN environmental group, an emergency services volunteer and a couple behind a key community charity were honoured at the 2018 Kingston Australia Day Awards last week.
The awards were announced as part of Kingston Council's annual Australia Day Breakfast on Friday (26 January) at the Kingston City Hall.
Three awards were announced on Australia Day – Citizen of the Year, Outstanding Citizen Award, Community Group of the Year and Young Community Group of the Year.
Presenting the awards, the mayor Cr Steve Staikos said the award winners were selected because of their passion and selfless commitment to volunteerism and to recognise the work they do to make Kingston a stronger community.
"The recipients of these honours have made outstanding contributions across a wide range of areas in Kingston," Cr Staikos said.
"We have some amazing volunteers in Kingston and these awards are a great way to thank them for their efforts and acknowledge the positive impact they make."
Citizen of the Year: Ken and Sue Gooding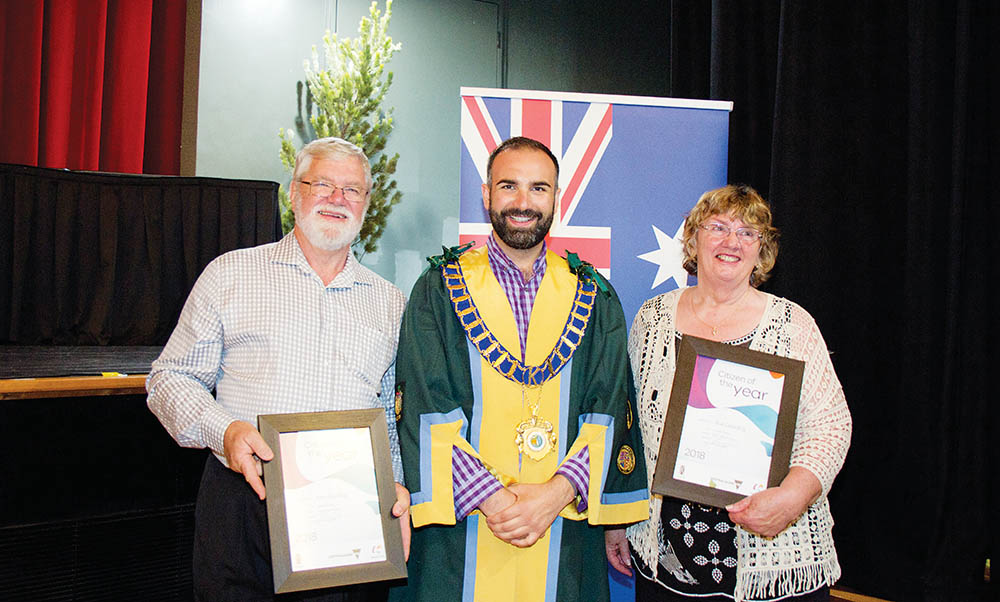 HUNDREDS of families in need of help turn to Pantry 5000 each week for food, support and a friendly face.
The service is run by a team of volunteers spearheaded by Ken and Sue Gooding.
The retired schoolteachers dedicate countless hours to the service which is based at Carrum's St Aiden's Church Hall.
The couple make an incredible difference in the lives of many in the community and they have had an incredible impact on people in need plus the team of volunteers they lead.
For those in our community requiring extra support, Ken and Sue provide a place to feel safe, comfortable and respected.
The service requires substantial effort and Ken and Sue rise to the challenge spending much time collecting food, holding fundraisers, running the service and organising volunteers.
Thanks to their efforts Pantry 5000 has become a key community-led initiative that serves around 600 people each week to help them back on their feet.
Outstanding Citizen: Ron Fitch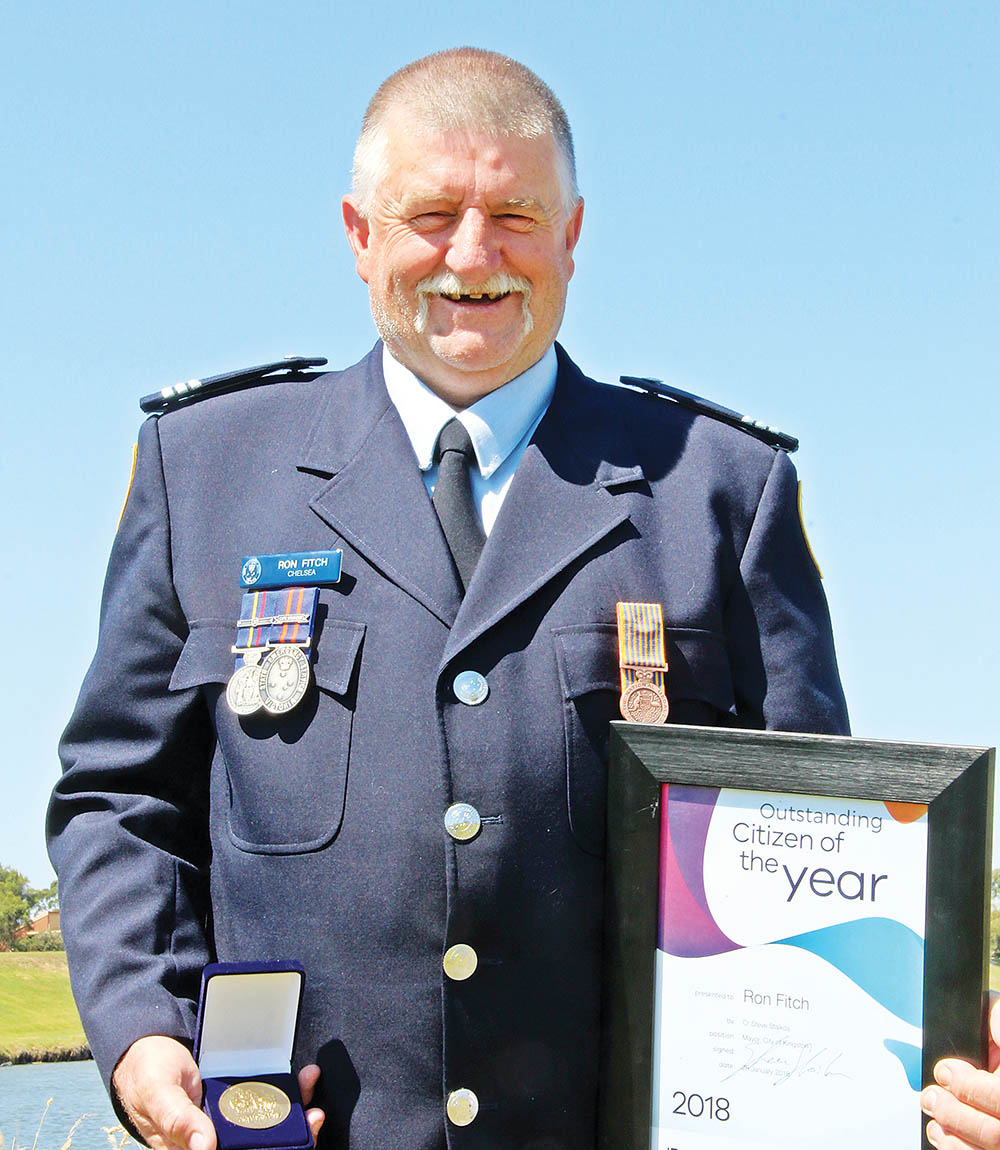 WHEN disaster strikes, the community calls on the dedicated Chelsea SES team in their hour of need.
Ron Fitch has been answering their calls for help for over 25 years, helping local families through difficult times.
An SES controller for more than two decades, Ron has been at the forefront of training, recruiting and raising funds to keep the Chelsea unit going strong.
He has also helped improve community safety across the entire municipality through his role on the Kingston Municipal Emergency Management Planning Committee which works to make sure emergency services are well prepared and working together in times of emergency events.
Due to Ron's dedication, the Chelsea unit has been recognised by the SES for its training regime and has received a number of awards.
He has also been instrumental in successfully lobbying for government funding for a new Chelsea SES headquarters that will serve the community for decades to come.
Community Group of the Year: Friends of Edithvale – Seaford Wetlands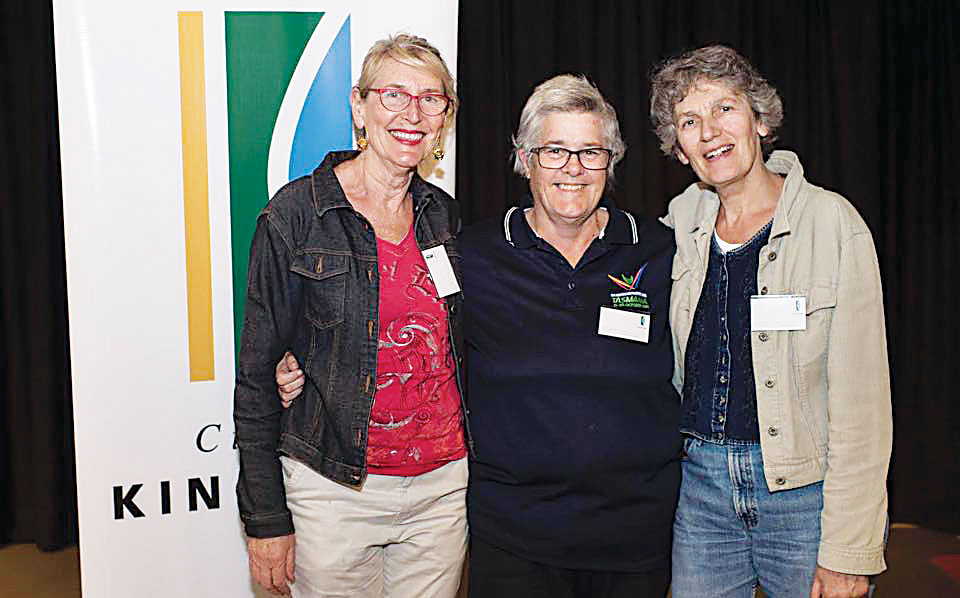 FOR more than 25 years the Friends of Edithvale-Seaford Wetlands has been helping protect, preserve and celebrate the jewel in Kingston's environmental crown.
The group's team of active volunteers undertake a wide range of activities to showcase the internationally recognised Edithvale-Seaford Wetlands to the community including:
Hosting more than 20 wetlands group tours last year

Leading regular wetland community walks

Manning the Bird Hide and education centres

Maintaining a website and social media to promote the wetlands to the community.
The Friends of Edithvale-Seaford Wetlands Group works in partnership with Melbourne Water and conducts regular community consultation and services offered at the site.
They were instrumental in reopening the Bird Hide at Edithvale in 2016 – a mecca for bird watchers that has attracted hundreds of new visitors.
First published in the Chelsea Mordialloc Mentone News – 31 January 2018