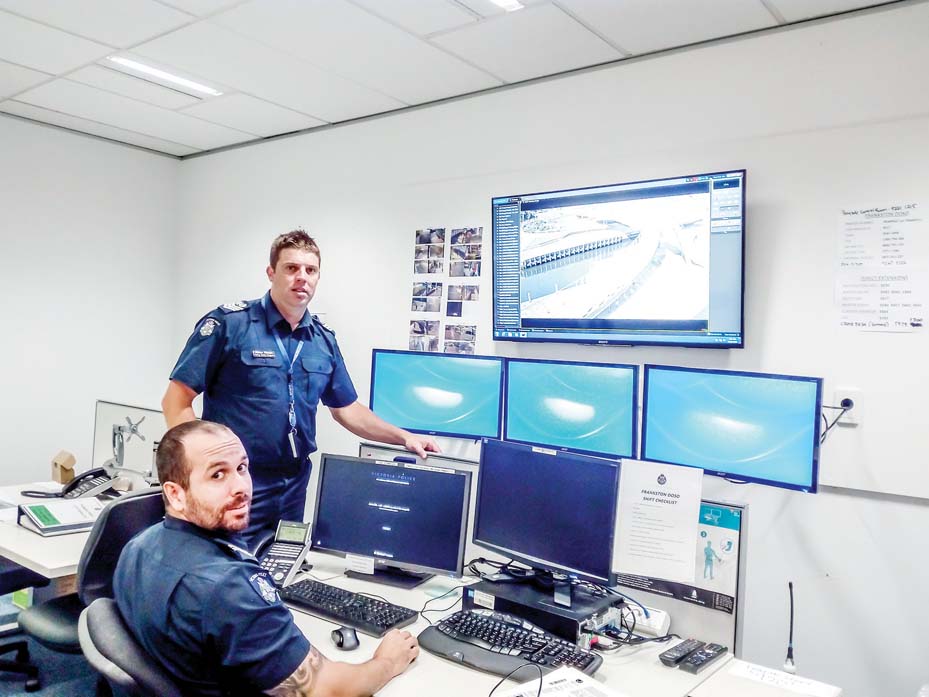 SIXTEEN months on, the city's extensive network of CCTV cameras monitored by officers at Frankston police headquarters is providing an ever-watchful focus on street crime.
With 345 cameras at Bayside Shopping Centre, plus others in individual stores, and 125 Frankston Council cameras on the foreshore, city streets, alleys and the railway station – as well as others at Seaford – the overview is more comprehensive than ever before.
And that's helping police zero in on illegal activities, track offenders via multiple cameras, gather evidence at the scene and provide police on the beat with relevant data when suspects hide, mask their identities or flee the scene of a crime.
The cameras at DOSA – the District Operation Support Office in Fletcher Rd – have a bird's eye view over about half of Frankston's hot spots. While some may see them as excessive 'Big Brother' style surveillance, there's no denying their value in monitoring crimes and identifying offenders.
Acting Senior Sergeant Glenn Michie said a continual improvement in the cameras' operating ability had enhanced and strengthened the relationship between crimefighting bodies.
Month-long memory storage in the cameras means officers can virtually return to the scene of a crime to verify witness statements or garner further background information.
"From the point of view of detection and prevention they give us a superb overview," Acting Senior Sergeant Michie said.
The cameras are now better able to zoom in on suspects, adjust focus and quickly change direction. Operators have greater clarity than before, easily reading vehicle number plates and signs, with Senior Constable Joel Barbera quipping the visuals were so clear he could "even read the directions on the medication a guy was taking" as he drove down the street.
The cameras are an added bonus to Senior Constable Barbera, who is recovering from a serious knee injury he received during a street arrest. 
Instead of languishing in the watchhouse he now monitors the cameras making an active contribution to the fight against crime.
Police investigating his injury were able to backtrack through the cameras' memory, pinpointing the offender and laying assault charges.