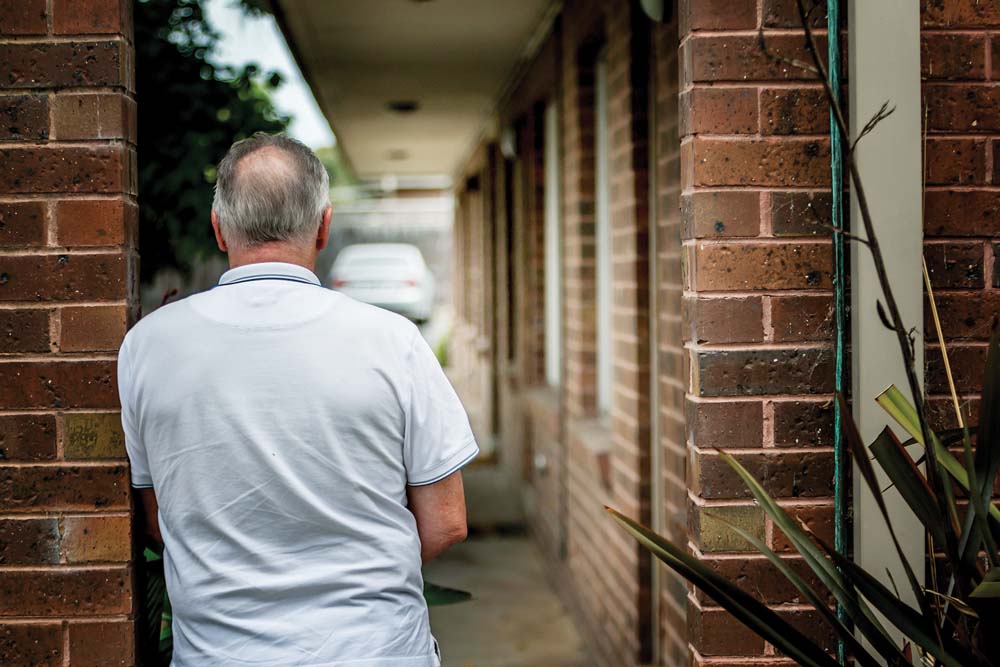 STRONG demand for long term rental properties on the Mornington Peninsula has created a tight vacancy rate.
Some real estate agents have no places available and others just a few. Vacancies are usually snapped as soon as they are advertised.
The demand has allowed landlords to push up rents by 10 per cent in some areas, making it hard for tenants to afford the property they want.
Harcourts rental department manager Shae Trewin said the throng of prospective tenants meant vacant properties go straight onto a data-base. Those who have already been vetted are notified immediately – without the property being advertised.
Rents had gone up 3-4 per cent annually, she said, because "so many people want to live here". The downside, though, is that "it's hard for some people to find a home".
Two-bedroom units are commanding $380-$420 a week and one-bedders in less desirable locations $300-$340 a week.
Jacobs and Lowe's Phillip Omann said rents for two-bedroom townhouses had gone up at least 10 per cent over the past 12 months. He said "not a lot" of rentals were available, citing a "tight vacancy rate of 1.5 per cent".
"People tend to stay where they are down here and we have families moving from the eastern suburbs and others retiring here," he said.
Joanne Avenell, of eview Rosebud, said rental demand was particularly strong in Rosebud, McCrae, and Safety Beach. "Over the past 12 months rents have gone up 5-10 per cent with a stronger demand for permanent rentals and lower rents."
Tight vacancy rates and rising rents are a confronting reality for low-income earners.
Council to Homeless Persons' Lanie Harris said the September 2017 Department of Health and Human Services Rent Report found that only eight per cent of rentals were affordable for those on low-incomes. A decade ago 58 per cent would have been affordable.
Having fewer rental properties on the market in holiday areas can also pushes up prices.
The situation is particularly dire for single parents with children on Centrelink incomes wanting to rent two-bedroom units. The DHHS report shows only 16 two-bedroom rentals available on the peninsula were affordable to a single parent without incurring rent stress, or when 30 per cent of income goes on rent.
Finding a suitable property on the peninsula is often "impossible" for single people out of work, Ms Harris said.
"Someone on Newstart receives just $335 week, including Commonwealth rent assistance. That doesn't stretch far when the median rent for a one-bedroom apartment is $230."
The DHHS Rent Report found there was "not one single-bedroom rental on the peninsula that someone on Newstart could rent without being in rent stress".
Ms Harris said even in a share house the situation was "impossible for very low income earners".
Feeling the brunt in house hunt

ONE man feeling the brunt of rising property prices and their effect on rental affordability is aged pensioner Larry (surname withheld) who fears eviction from his fourth rental unit when the new owners decide to sell.

Such is the dearth of affordable rentals anywhere on the Mornington Peninsula, up through Frankston and as far north as Moorabbin, that he fears he may be left homeless. "I'm beginning to feel the pressure of rising rents," he said.

Almost 70, and a victim of the 1990s recession when his peninsula-based blinds business failed, Larry has been renting ever since.

"Rents are so much higher these days and there are very few affordable places around," he said.

"None are available through the Department of Housing in Frankston."

Even with a flatmate sharing the expenses and receiving rental assistance and pensioner concessions at his Hastings unit he is still finding it hard to make ends meet.

"For me to go out on my own and have to pay $300 a week in rent, as well as rising power costs and food, would mean I am well and truly screwed," he said.

"I'm beginning to understand why people put guns to their heads, or sit in the dark covered in blankets to avoid paying higher power bills."

Larry has been contacting real estate agents but without success.

Ideally, he is looking for space in a holiday house where he believes having someone around throughout the year would improve an owner's sense of security.

"Even a cottage or a bungalow on a farm is very rarely available," he said. "That's all I'm after."