DISTRICT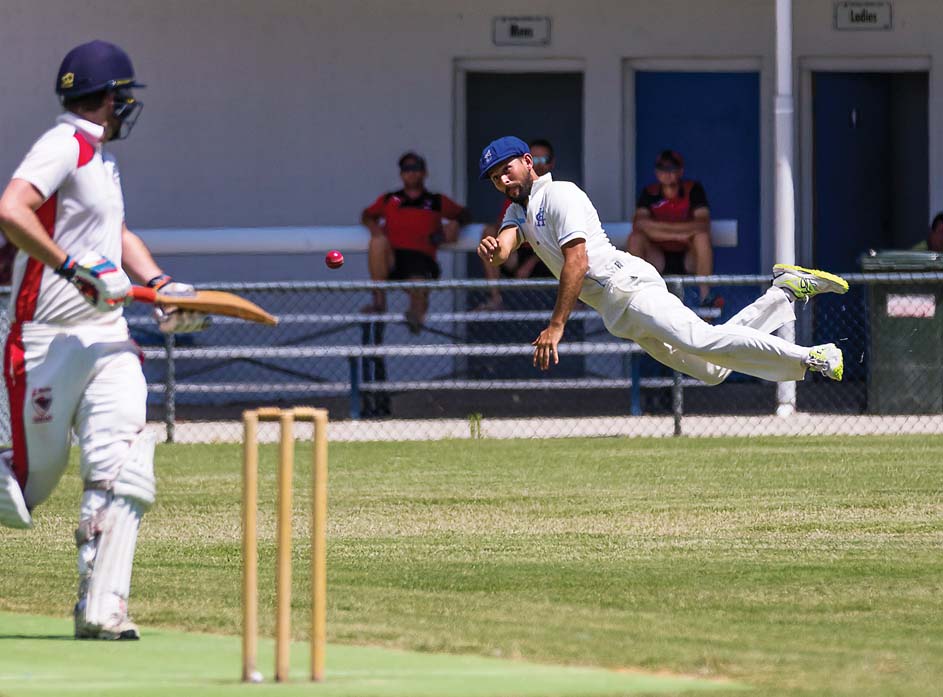 SEAFORD made tough work of winning its MPCA District game against Rye.
However that was predicted given Seaford started day two of the match reeling at 4/42.
David Anderson (28) and Dean Polson with an unbeaten 67 saved the day for Seaford, getting to a match winning total of 178 in just 57 overs.
Andrew Dunn was the best of Rye's bowlers, bowling 23 overs for a return of 3/72.
Hastings deserved to celebrate on Saturday night and it did so with a 37 run victory over Mt Martha.
Isuru Dias was masterful for the Blues sending down 32.2 sensational overs and picking up a match winning 7/44. 
Kade Bendle was the pick of the Red's batters with 35 while Kane Hawkins was next best with 34.
As predicted last week Seaford Tigers successfully picked up an outright victory over Rosebud.
After bowling out Rosebud for 77 in the first innings the Tigers quickly smashed 3/183.
When it came to bat again Rosebud fared a little better in it's second innings but was still bowled out for 106.
Matty Roach was the pick of the Tiger's bowlers with 5/26 while Jack Brooking took 4/34.
Seaford Tigers required just three runs for the outright, which it picked up on the fifth delivery of the innings.
Baden Powell fell agonisingly close to beating Heatherhill on Saturday falling 15 runs short.
Hill's star Matt Maugher was the key to the Hill's victory, picking up 4/94 off 25 overs.
Brad Mur was next best with the ball with 3/36.
The Braves scored 221 in reply to the Hill's 236.