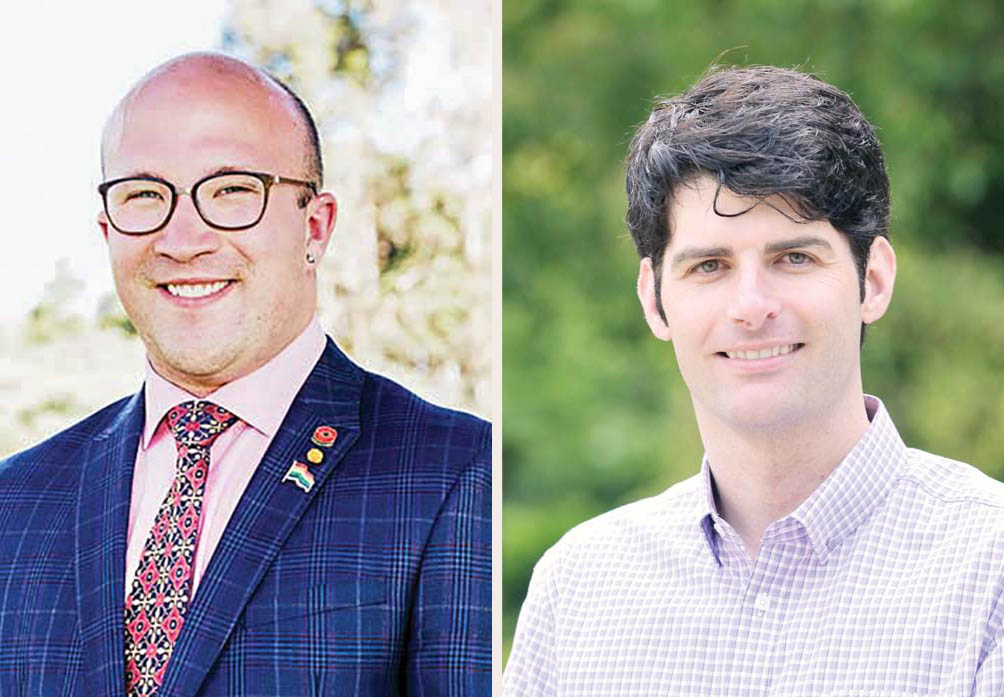 TWO Frankston councillors have been cleared of wrongdoing after investigations by a state councils watchdog.
The Local Government Investigations and Compliance Inspectorate (LGICI) confirmed when asked that "an investigation related to Frankston City Council" was finalised late last month.
South ward councillor Steve Toms and North-West ward councillor Kris Bolam faced investigations by the Inspectorate for allegedly improperly directing senior council officers.
When contacted both councillors confirmed they had cooperated with the Inspectorate and answered all questions put to them by the watchdog.
The councillors said they are disappointed they were not notified by council management about any concerns by senior council staff before the Inspectorate investigations began.
"The Inspectorate investigated claims made against me and found that I had not broken the Local Government Act," Cr Toms said.
It is understood there were several complaints lodged against Cr Toms, by a senior council officer and members of the public, but the Inspectorate found no case to answer.
Cr Bolam said he was unable to talk about "the particulars" of the sole complaint lodged against him.
"I can confirm that it revolves around improper direction of a senior member of council staff," Cr Bolam said.
"As far as I can tell the complaint was lodged in July [last year] but I was not informed about the investigation until early December.
"I took the allegations seriously and provided a thorough electronic paper trail which refuted the allegations."
Cr Bolam said the Inspectorate wrote to him and then met with him to advise he had not breached the Local Government Act or committed any malpractice in his role as an elected councillor.
"They concluded that no further action will be taken."
The Times understands councillors have been advised by council CEO Dennis Hovenden not to speak to the media about investigations or investigation outcomes at council.
Councillors, as elected representatives, can ignore any such advice and talk to journalists but "any statements must not bring council or the organisation into disrepute" according to the councillors' code of conduct.
Council employees can be directed by the CEO to only speak to the media with management approval.
Inspectorate Chief Municipal Inspector David Wolf said: "The investigation did not substantiate any offences or breaches of the Local Government Act 1989 and as such, no formal action by the Inspectorate is necessary. 
"While no prosecutions or other actions are necessary, the Inspectorate has reminded the relevant councillors of their responsibilities in complying with the act, the councillor code of conduct and council procedures and policies."
Cr Toms, a first-time councillor elected to public office in November 2016, said the Inspectorate "reminded me to use different methods when approaching situations and the privileged role I hold as an elected councillor".
The Inspectorate investigations began before the announcement of the arrival of Labor state government appointed monitor, Prue Digby, to report back to Victorian Local Government Minister Marlene Kairouz about governance matters.
Ms Digby began monitoring public and private meetings at Frankston Council last month.
Mr Wolf said the Inspectorate receives more than 500 formal complaints each year across Victoria with about 40 full investigations conducted for offences under Local Government Act legislation.
Outcomes from investigations include guidance and education, recommendations, warnings and, in five cases in 2017, prosecutions for charges under the Act began.
Aftershave gift fallout

A COUNCILLOR who declared a bottle of aftershave as a gift says council management did not indicate the gift could be viewed as "a conflict of interest".

Cr Steve Toms voluntarily declared the aftershave gift received in July last year, valued at $100, from Young St business Passion Hair & Nails.

The councillor, deputy mayor last year, did not breach the Local Government Act in declaring the gift. A handwritten note by a council manager on the gift declaration form lodged by Cr Toms stated: "Advice of a general nature provided to Cr Toms in respect of conflict of interest provisions, applicable gift and his responsibility to ensure compliance with the Act. CEO/director not willing to sign the disclosure."

Cr Toms said it is "appalling" the note was placed on the gifts register form without the councillor being notified.

"At no time did senior council officer Michael Craighead speak to me about the item in question, a bottle of Issey Miyake fragrance,"

"I do not have a conflict of interest in this matter as the gift was given by a trader with whom I do not personally know and one who would have been offended if I had refused the gift.

"The gift was given as thanks for my advocacy on the delayed Young St works."

Council CEO Dennis Hovenden, who previously advised The Times that Mr Craighead, administration and corporate projects manager, "spoke with Cr Toms on the day that the gift declaration was submitted" declined to comment last week.

"At Cr Toms' request, this matter is currently under confidential investigation by the CEO, so it is inappropriate to comment at this time."

Councillors must declare all gifts valued at more than $500 according to the Local Government Act.

Neil Walker