Need assistance after an accident, illness, injury or surgery?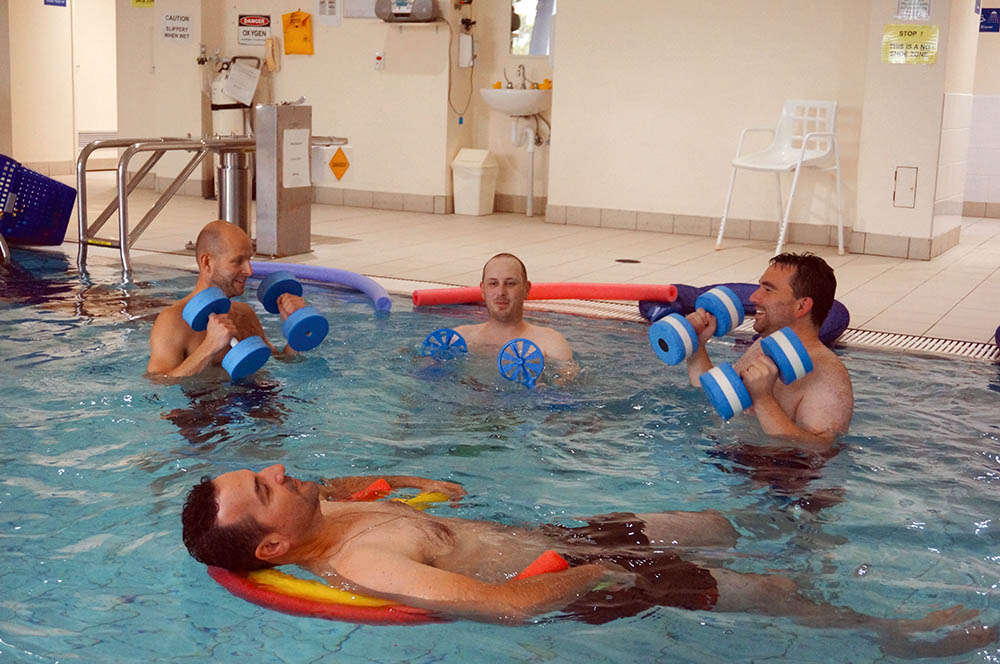 ST John of God Frankston Rehabilitation Hospital has a reputation for delivering high quality and patient-focused care, across a range of inpatient and outpatient rehabilitation specialties.
They are a stand-alone specialist Rehabilitation Hospital providing services primarily to the Frankston, Mornington Peninsula, Casey and Cardinia catchment areas; however, their expertise and services attract referrals from throughout Victoria.
Their skilled team of rehabilitation physicians, nurses and allied health professionals provide a wide range of comprehensive clinical programs to more than 1,500 inpatients and over 2,700 outpatients each year.
Their team work closely with each patient, tailoring a program to suit each individual's rehabilitation needs and goals.
Their interdisciplinary team includes:
Specialist Rehabilitation Physicians – as well as Neurologist, Geriatrician and Psychologist
Nursing team – including specialist Cardiac, Pulmonary, Oncology, Movement Disorders, Diabetes and Wound Care nurses.
Physiotherapists
Exercise Physiologists
Occupational Therapists
Dietitians
Speech Pathologists
Social Workers
Pastoral Practitioners
They specialise in rehabilitation programs for:
Cardiac
Chronic Pain Management
Diabetes Management
Falls and Balance
General rehabilitation programs (Reconditioning) after an accident, illness, injury or surgery
Medical Intervention Program (MIP)
Neurology
Oncology
Orthopaedic
Pulmonary
Stroke
Movement Disorder programs:
– Parkinson's LSVT BIG® – 1:1 intensive movement program (Outpatient program)
– Parkinson's LSVT LOUD® – 1:1 intensive voice program (Outpatient program)
– Parkinson's inpatient and group outpatient programs
Driving assessments by a qualified Occupational Therapy Driving Assessor
Their newly refurbished onsite facilities and services include fully equipped gymnasiums, Occupational Therapy ADL Kitchen, Therapeutic garden, patient lounge areas, 24-hour nursing care an an in-house kitchen for freshly prepared and cooked patient meals. The onsite hydrotherapy pool provides consistent temperature to ensure therapeutic treatment is optimal and can be particularly beneficial for joint replacement, back injury and general reconditioning.
In addition, they provide a variety of other therapies including Music for Wellness; Yoga and Wellness for Parkinson's patients; meditation; massage; art therapy and gardening groups.
You don't have to be in hospital to access their inpatient and outpatient services; simply ask your GP or specialist for a referral to their hospital.
The new outpatient program, Active Health and Wellbeing (AHW) commenced this year. The AHW programs include Physiotherapy, Exercise Physiology, Occupational Therapy, Dietetics, Speech Pathology, Women's and Men's Health and Hydrotherapy. A referral is not required to access these programs, unless it's a Chronic Disease Management Scheme from your GP.
For more information:
Address: 255-265 Cranbourne Road, Frankston
General tel.: 9788 3333
Active Health and Wellbeing tel.: 9788 3331
Website: www.sjog.org.au/frankston