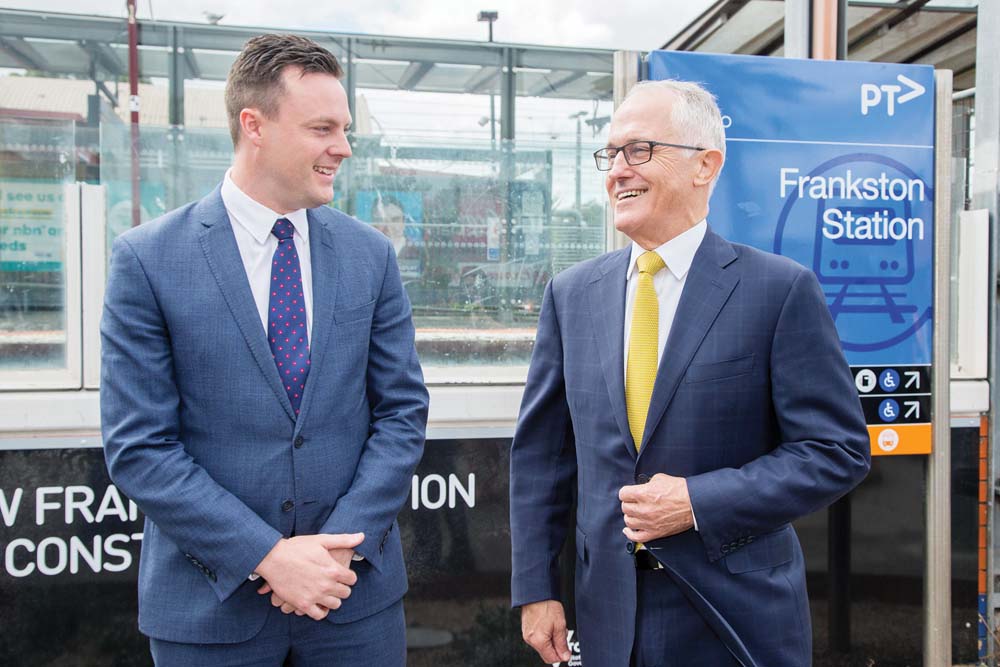 FRANKSTON train station was a honeypot for politicians on both sides of the political spectrum last Monday (19 February).
The Prime Minister Malcolm Turnbull turned up at the station about half an hour after Victorian Transport Minister Jacinta Allan dropped by to announce the awarding of a tender as part of the Labor state government's $63 million station precinct redevelopment project.
Mr Turnbull, accompanied by Dunkley Liberal MP Chris Crewther, travelled to the station flanked by a prime ministerial security detail.
Most people walking past on the streets of Frankston seemed non-plussed by Mr Turnbull's declaration that he was there to announce "a business case for the electrification of the Frankston line to Baxter".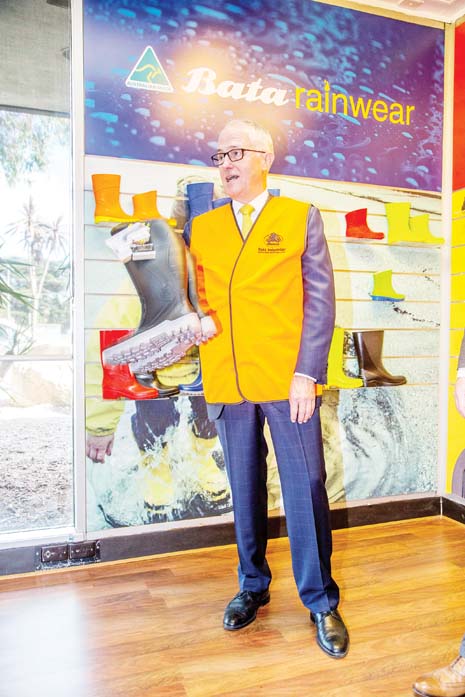 His 15-minute visit to central Frankston followed an hour or so at Mornington business, Bata Shoes.
"He was in town to look at Bata Shoes and local manufacturing and talk about the need for growth in manufacturing," Mr Crewther said after the visit.
"He was at Frankston train station to talk about the Baxter electrification project and our support for that. We've signed off on that project already, so we're waiting on the state government to tender it out."
The federal government committed $4 million towards a business case study to make the case for the electrification of the rail line to Baxter.
"We're calling on the state government to cost it out because we want it costed out before the state election," Mr Crewther said.
"If we don't get it scoped before the state election there's going to be no funding committed towards it by the state opposition or the state government."
Ms Allan announced a construction partnership between KBR and John Holland to redevelop Frankston train station based on designs by Genton Architecture.
"This new station will be bigger and better than before," she said in a statement.
"It will be a community centre Frankston can be proud of."
Frankston Labor MP Paul Edbrooke, also at the station with the state transport minister last Monday, took to social media after the Prime Minister's visit to note Mr Turnbull made no federal funding announcements while in Frankston and "urging" the state government to partly fund major projects.
"State Labor govt invests $200 plus million in Frankston without any matching investment from the PM and Federal Libs who are still 'urging' …. Thanks for nothing Turnbull," Mr Edbrooke tweeted.
The station will be closed from mid-year while the rebuild is underway and replacement buses will shuttle commuters while the station is demolished and rebuilt. 
See also Government jobs may be on the way, The Times, 26/2/2018