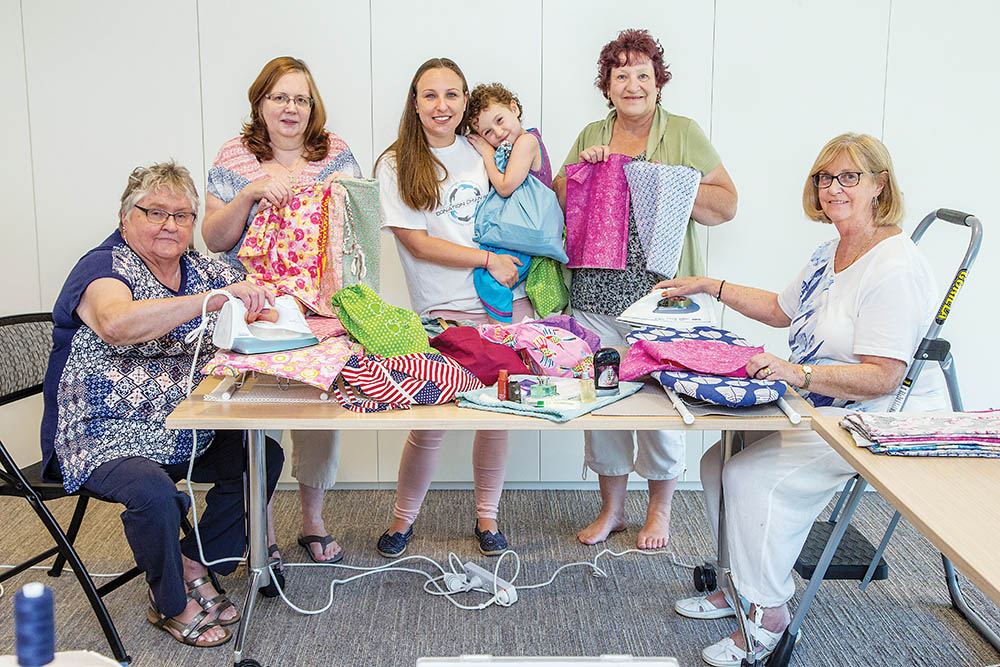 VOLUNTEER organisation Donation Chain has been recognised at a Frankston Council meeting with a certificate of appreciation for their extensive work in supporting disadvantaged people within the region.
Helena Blomeley founded the not-for-profit organisation at the beginning of 2016, determined to take care of the hygiene needs of the homeless. She leads a team of volunteers who sort donations into packs, which are then distributed to those in need.
"This idea started when I was being driven out of the hospital after giving birth. I saw a gentleman who had been homeless since I was a teenager, he'd been around Frankston for years, and I thought to myself that I was so sick of seeing him in the state that he was, I was sick of seeing him homeless," she said.
"I wondered what I could do to make his life a little bit easier. I started this charity from my couch, we got a bunch of people together, and within our first year, we had 10,000 donations.
"What I've found through working in crisis care is that the homeless only get a limited amount of funding. Toiletries aren't a part of that funding, they have to use their own money to buy those things. I thought we had to do something in the community."
Mrs Blomeley said that the award was not just an achievement of hers, but also an achievement of all the people who have put their time into the Donation Chain charity.
"It was quite humbling. It wasn't just me who received this award, it was all of the committee and all of the volunteers that have helped," she said.
A volunteer sewing group in Chelsea also helped Donation Chain with putting together their packs, creating an environmentally friendly and reusable toiletry bag.
"With the volunteer group in Chelsea we receive material that would have been landfill, it's offcuts from a factory that does bedsheets. Rather than that going to landfill, we use that and make bags that are reusable. The material is durable, and it saves the environment at the same time," Mrs Blomeley said.
Frankston mayor Cr Colin Hampton acknowledged the work being done by Donation Chain and said their commitment to the cause of helping the homeless was vital in the community.
"On behalf of Frankston City Council and our local community, I'd like to pass on my sincere thanks to Donation Chain for their invaluable service towards supporting those most in need within our region," Cr Hampton said.
"Their dedicated volunteers started their journey making sixteen bags and have grown to 1,600 toiletry bags being provided to seventeen support services in south-east Melbourne each month."
Members of the public can support Donation Chain through the donation of new toiletries, socks, underwear, and more.
More information can be found at donationchaininc.org.au or by calling 0420 347 696.
First published in the Chelsea Mordialloc Mentone News – 28 February 2018