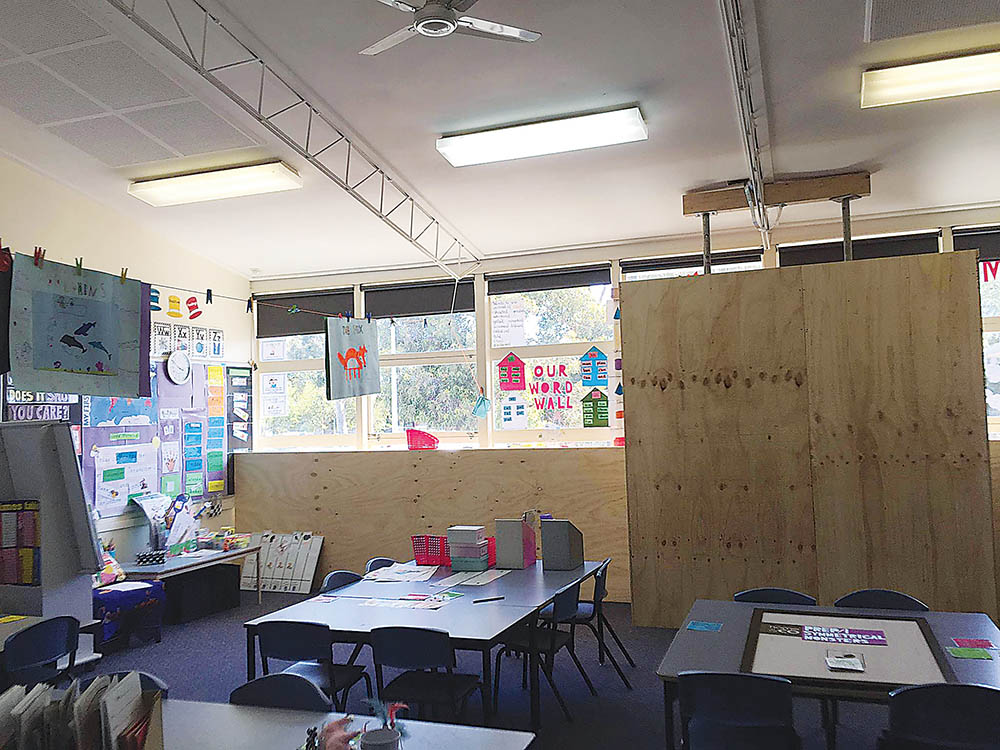 TERMITE-RIDDLED classrooms at Bonbeach Primary School have seen pupils taught in a staff room amid cramped conditions.
Some frustrated parents have been flagging the termites infestation in crumbling classrooms damaged during a storm last October with the Labor state government for several months.
The Victorian Education Department has declined to provide makeshift portable classrooms until the termites can be exterminated and damage repaired.
Donna Bauer, Liberal candidate for Carrum for November's upcoming state election, started an online petition last week calling for a full redevelopment of Bonbeach Primary School.
"Bonbeach Primary School is an award-winning school, however after years of neglect the facilities have deteriorated, which has led to children being taught in the school's staff room," Ms Bauer said in the change.org petition.
"It is time for a full redevelopment."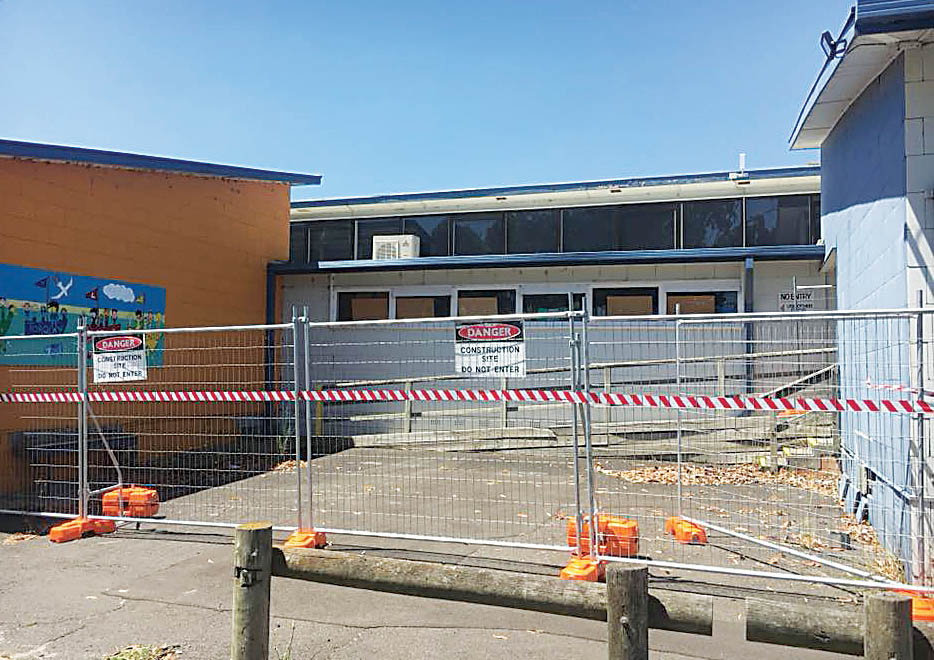 The former Liberal MP, who narrowly lost the marginal Carrum seat to Ms Kilkenny at the 2014 state election, said authorities are "overlooking our Bonbeach Primary School".
The school has received Victorian Schools Garden Award honours for its environmentally-sensitive school gardens including growing produce for sale at Bonbeach Farmers' Market.
Ms Kilkenny noted the Victorian School Building Authority will repair any damage caused by termites at the school.
Regular inspections have been done and the next scheduled study will be done on Friday (2 March) "to continue to monitor the effectiveness of the treatment program".
Repair and construction works will commence following confirmation that there are no live termites present, the VSBA said.         
"Bonbeach Primary is a great local school with terrific teachers and a really caring and engaged school community.   For nearly a year I've been working with the School Council about a longer term plan for Bonbeach Primary," Ms Kilkenny said in a statement.
"I want to see every school in my electorate upgraded. Schools are an absolute priority for me."
The school issued a statement on Facebook last Wednesday (21 February).
"School Council met last night to discuss our position in relation to current issues. School Council acknowledge that our current building and accommodation arrangements are less than ideal.
"Despite this situation, staff have advised that students have had the calmest start to the year that they recall in recent years. Staff also advise that student education outcomes are not being adversely affected … in the short-term we do need to wait until the termite treatment has been effective in eradicating the colony. Once this has been completed, the maintenance repairs to the building will be undertaken."
The school advised Worksafe inspectors had deemed two unoccupied classrooms as "safe and fit for use" but the principal decided pupils would not use the rooms until the termites infestation is eradicated.
The VSBA statement said: "Specialist technicians have been conducting regular inspections to monitor the speed and progress of the termite baiting.
"Last week's inspection indicated that there are still live termites active in the girl's bathroom area, though overall the termite baiting and treatment is progressing."
Deputy Premier and Education Minister James Merlino said: ""The termite treatment is underway, and while it is taking longer than expected to kill the termites, repair works to the affected buildings will commence immediately following the eradication of all termites from the affected areas.
"Sonya Kilkenny, Member for Carrum, has been strongly advocating on behalf of the school and school community for a longer term solution for this school and we are working closely with her in this regard."
First published in the Chelsea Mordialloc Mentone News – 28 February 2018