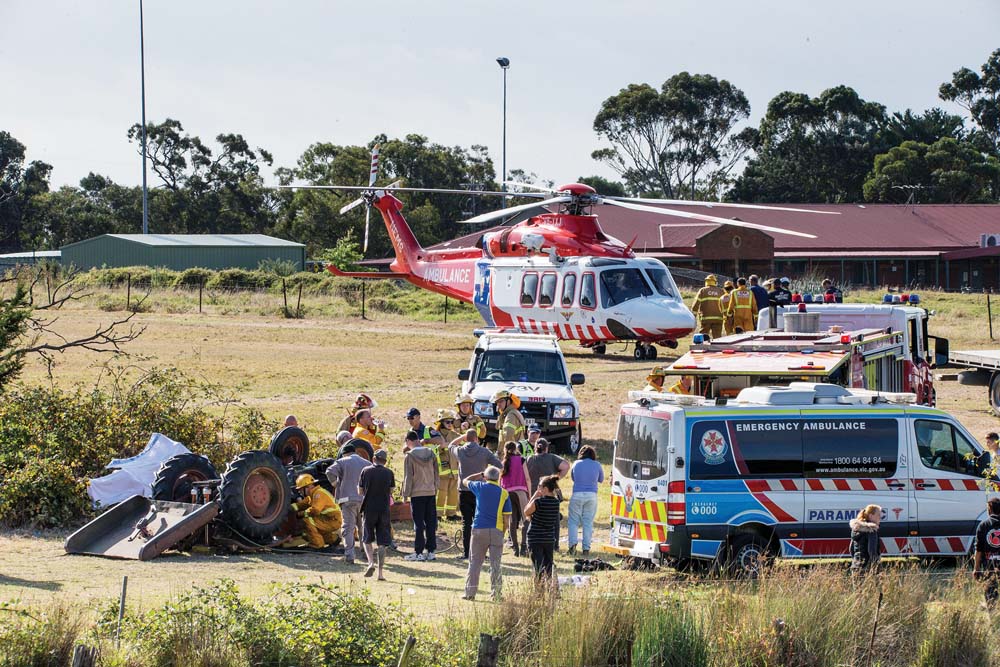 A MAN in his 40s was flown to The Alfred Hospital, Sunday 25 February, after being injured in a tractor rollover on a private property at Langwarrin. He was said on Wednesday to be in a "stable" condition.
The man was slashing blackberries in Warrandyte Road, opposite a car wreckers, when he hit a tree stump causing his tractor to tip over.
Police said the tractor had no rollover bars and the driver was lucky not to receive more serious injuries.
CFA and ambulance services also attended the incident. Police said off-road collisions were common in semi-rural areas of Frankston and the Mornington Peninsula. They said accidents often occur when drivers neglect to engage handbrakes on steep driveways.