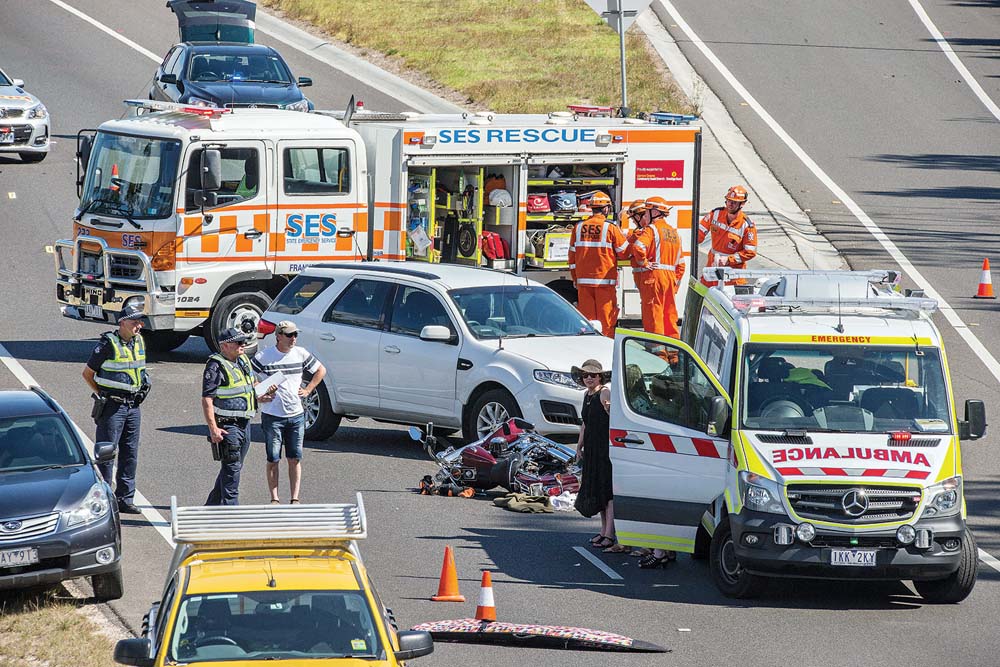 NORTHBOUND lanes on Peninsula Link were completely closed on Saturday afternoon (3 March), after a serious accident involving a motorcyclist.
Leading Senior Constable Brian Smith of Somerville Highway Patrol said that the accident occurred near the Cranbourne-Frankston road turnoff just before 3pm after surfboards fell from the top of a car.
"The boards came off the top of the car, and the other cars had braked to avoid a collision," he said.
"As the cars had started to brake, the cyclist was changing lanes. It was a really unfortunate accident."
Police said the motorcyclist struck one of the braking cars and suffered initially life-threatening injuries. He was airlifted to The Alfred hospital, where his condition is now considered serious but stable.
The incident occurred four days before the motorcyclist's 6Oth birthday.
The scene was attended by police, ambulance crew, and SES members. Use of the freeway was cut off at Golf Links Road, causing traffic chaos throughout the rest of the afternoon.
Police said the driver of the car from which the surfboards became detached is expected to be charged with having an insecure load          
First published in the Chelsea Mordialloc Mentone News – 7 March 2018