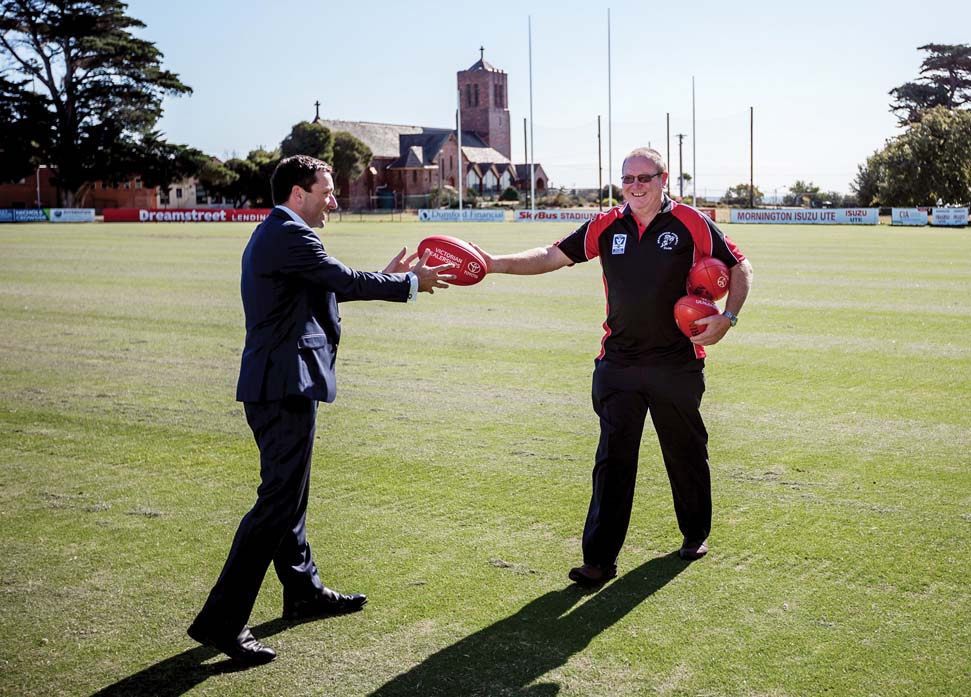 LET there be lights was the declaration from state Liberal opposition leader Matthew Guy last week when he visited the Frankston Dolphins' ground.
Mr Guy and Liberal candidate for Frankston Michael Lamb pledged to spend $650,000 towards about $2 million needed for new lighting for night games and training at the newly monikered SkyBus Stadium if the Coalition wins government at November's state election.
"This lighting will vastly increase the versatility of the Frankston Dolphins VFL ground to cater for more games, training and events," Mr Lamb said.
The Liberal pair could not resist a kick at the Labor state government led by Premier Daniel Andrews.
Mr Guy said the Andrews government would "rather spend this money on a ballroom in Etihad Stadium".
The state government has announced a $300 million rebuild of the Melbourne stadium that mostly hosts AFL games.
Mr Guy says he will instead divert that money to suburban sports grounds if he is premier.
"Frankston deserves this cash a lot more than Etihad does and that is what I have fought for," Mr Lamb said.