PENINSULA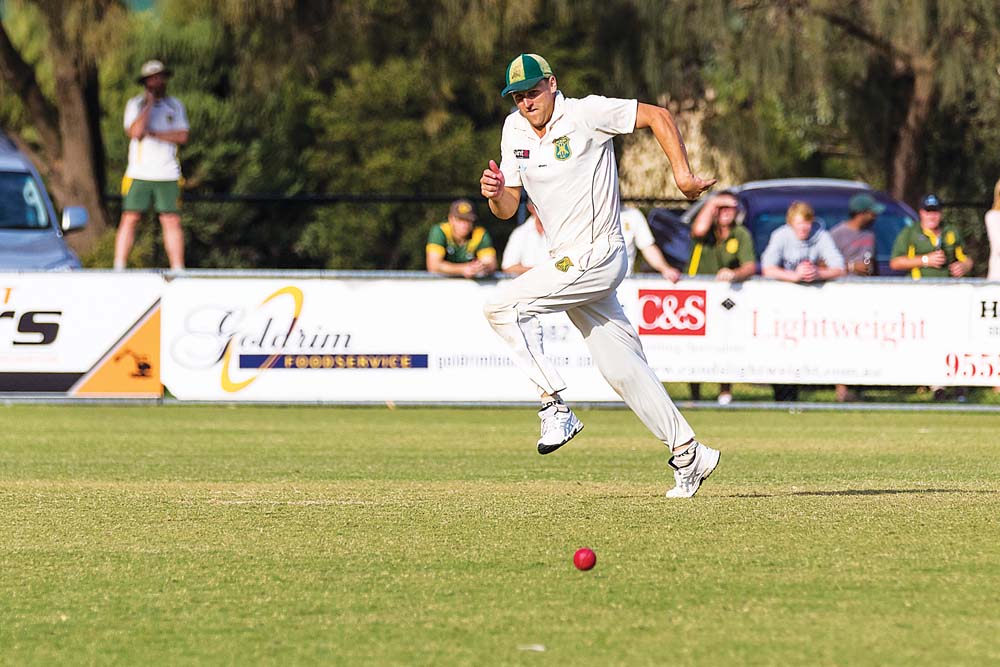 By Mr & Mrs IT Gully
THERE have been many teams over the journey who have had nightmares in local cricket.
Unfortunately for Main Ridge skipper Nick Jewell, that nightmare has become a habit.
Looking for a change of luck, Jewell crossed to Main Ridge after losing a couple of grand finals at Sorrento. Despite the unquestionable talent the bad luck continued to follow him.
Jewell's Main Ridge finished day one after 57.3 overs on 8/74. Shaun Foster top scored with 36 (Foster's old team Carrum was defending 7/200 against Dromana who were 3/57 at tea on day 2).
Nick Jewell was the second highest run scorer on 12. 
With 23.3 overs still to bat on day two, Main Ridge could add just two more runs to its total, bowled out for 76. 
Matty Burns was superb once again with the ball, snaring 4/34 off 19 overs, while Dwayne Field snared 3/15 and Max Royal helped himself to 3/10.
At tea on day two, Flinders was in a commanding position at 2/69.
We didn't have to wait for much longer for both captains to agree to pull up stumps after Flinders passed the total, 3 wickets down and with Tommy Clements in total control.  Finders winning the flag was their first since 2011-12 and will be their first time in Provincial since the mid-1980s..