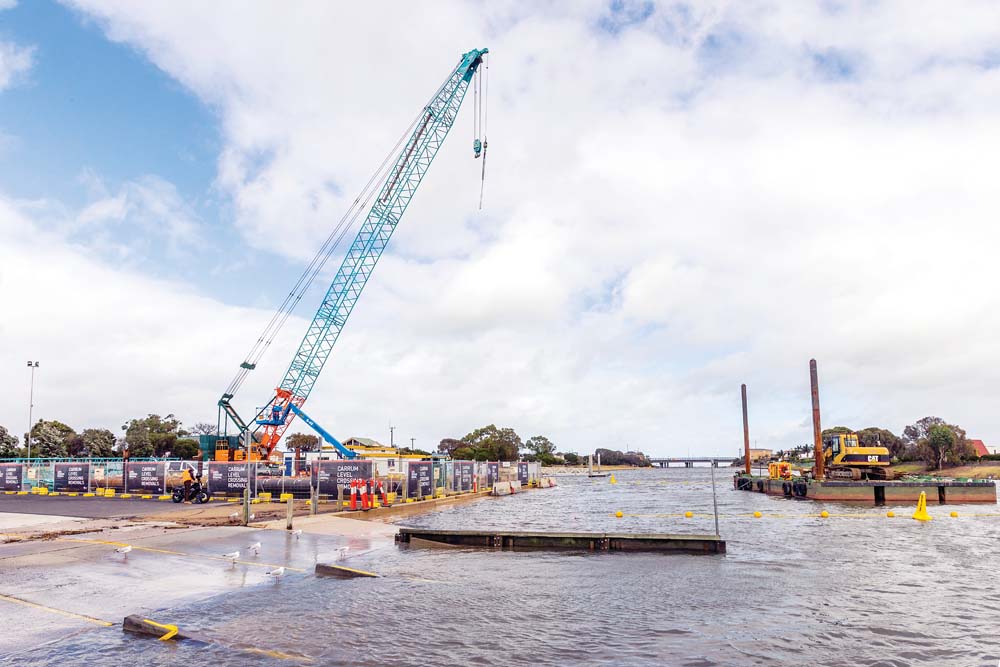 CONSTRUCTION work has begun on an 80-metre bridge across the Patterson River to connect Bonbeach and Carrum as part of the level crossing removals project.
State Public Transport Minister Jacinta Allan visited the work site on Monday (26 March) to see construction works begin.
An old pedestrian bridge will be demolished. Fishing and walking access will be available along river paths up to the Launching Way construction site.
Detours along the Nepean Highway will mean walkers and cyclists can still visit the area.
"The local community advocated for the new road bridge and we're building it. Construction has started and cars will travel on the new road bridge by the end of the year," Carrum Labor MP Sonya Kilkenny said.
"I thank people for their patience and support while we build the new road bridge. We will continue to work closely with residents, traders and boat users to minimise disruption in the local area as much as possible."
Anti-sky rail protesters are unhappy with the prospect of any form of elevated rail along the Frankston line as part of the Level Crossing Removal Authority project to separate rail from road at level crossings.
First published in the Chelsea Mordialloc Mentone News – 28 March 2018