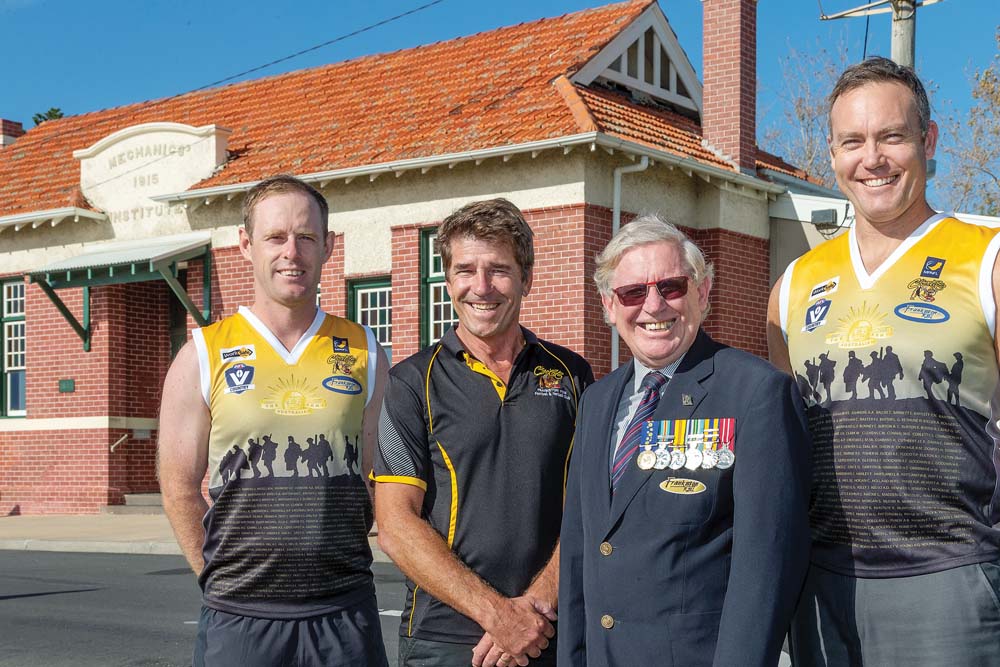 THIS year is the closing chapter in the ANZAC Centenary, an Australian wide project in support of those who served and continue to serve today.
In support of the significance of the 2018 commemoration, the Frankston YCW Football Club will be holding a special commemorative service on Saturday 21 April at their home ground in Jubilee Park.
Frankston YCW will be taking on the Frankston Bombers and a service will be held prior to the game. A heritage flyover is planned to close the remembrance service.
"From an embryo of an idea and member input with a 'they deserve our best' approach YCW have successfully negotiated with the Australian Defence Force for use of the traditional Anzac icon 'The Rising Sun' on the jumpers of all players on the for the game," Frankston RSL secretary Brent Clyne said.
The footy guernseys include the names of all veterans whose names were placed decades ago on an Avenue of Honour plaque on the Nepean Highway near the Frankston Mechanics Hall, built in 1800, and a central enlistment point for World War I between 1914-18.
See stonecats.com.au online or call 9789 6938 for full details.