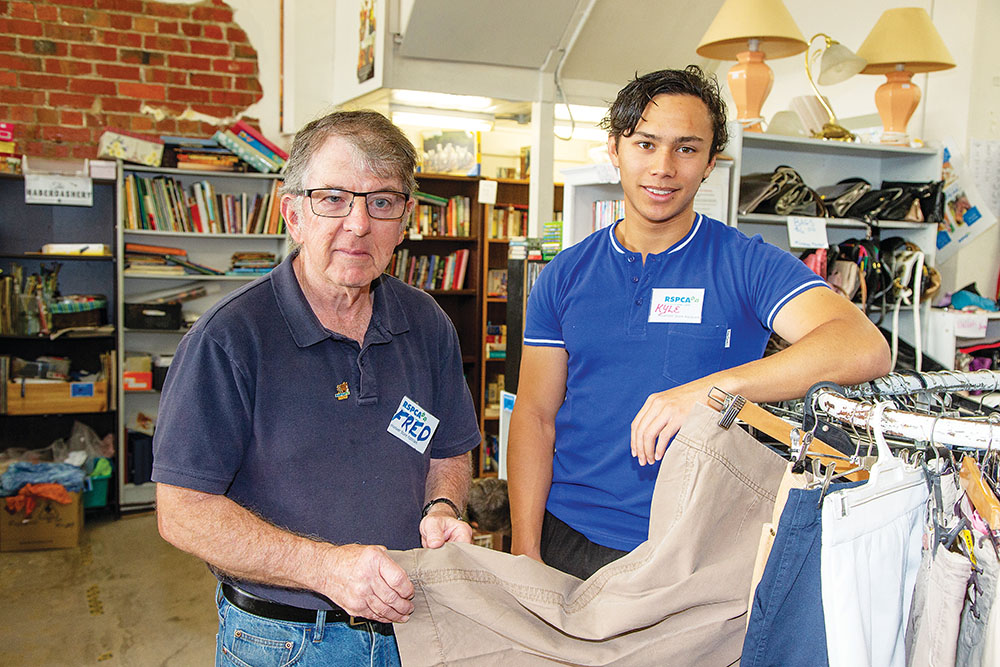 OPPORTUNITY knocks for a volunteer keen to help lead the RSPCA Victoria op shop in Chelsea.
The animal welfare charity that works to prevent cruelty to animals is looking for a volunteer team leader to join the existing team at the Chelsea shop.
RSPCA Victoria op shop network coordinator Delaney Watts said the new recruit would be joining a dedicated and committed team.
"RSPCA Victoria's Chelsea Op Shop has raised more than $310,000 since opening in May 2015," Ms Watts said.
"This success is thanks to the generosity of the Chelsea community, and the wonderful people who volunteer their time each week to sort and sell donated goods."
All profits from sales at RSPCA Victoria's op shops go toward helping the charity end cruelty to all animals.
Ms Watts said volunteers may wish to serve customers, while others are needed to receive, sort and display donated goods, keep the store tidy and even iron donated clothes in preparation for sale.
Anyone interested in volunteering can call Delaney Watts on 9224 2258.
RSPCA Victoria's Chelsea Op Shop is at 424 Nepean Highway, Chelsea.
First published in the Chelsea Mordialloc Mentone News – 18 April 2018