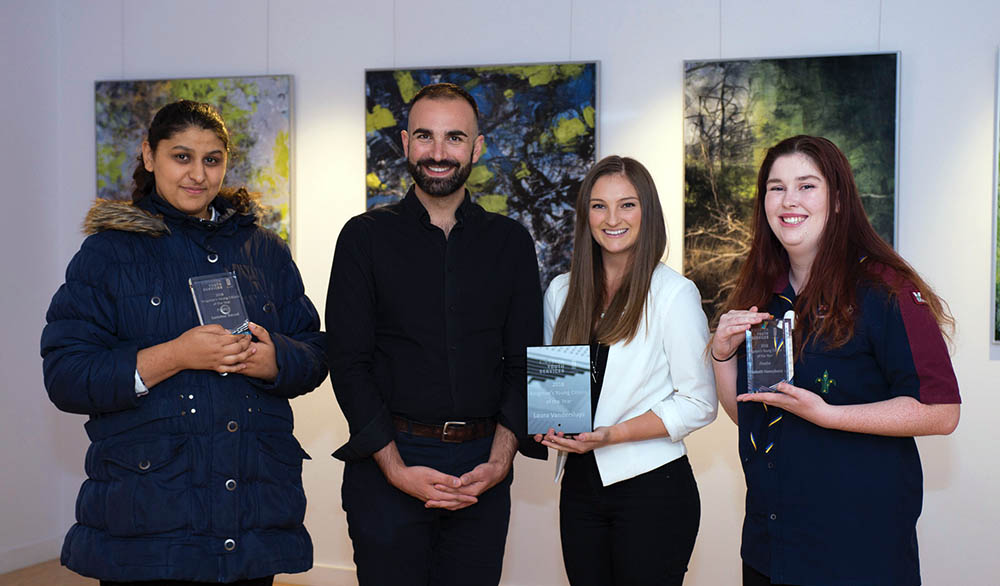 KINGSTON'S Young Citizen of the Year Awards has seen a trio of young achievers recognised for community engagement in the municipality.
Laura Vandersluys, 25, deputy chair of the Victorian Youth Congress, was named 2018 Young Citizen of the Year.
She works at the Bayside Glen Eira Kingston Local Learning and Employment Network and is passionate about highlighting youth unemployment challenges and works with employers to give youth a chance.
The awards are open to young people aged 12-25 with a strong connection to Kingston.
"We were faced with the difficult task of choosing just one winner, but all of our finalists are remarkable young people making a positive difference in their local community," Kingston mayor Cr Steve Staikos said.
Working with the Foundation for Young Australians, Laura guided the development of a VCAL career-based toolkit which is now being used by 200-plus schools and more than 7100 students.
The two finalists were Elizabeth "Lizzie" Honeybone, 17, unit chair of the 4th Mordialloc Sea Scouts and former Science and STEM domain leader at Mentone Girls Secondary College and Sammar Bassal, 22, a dedicated member of two Kingston Youth Services committees with a flair for graphics software teaching and graphic design.
First published in the Chelsea Mordialloc Mentone News – 2 May 2018