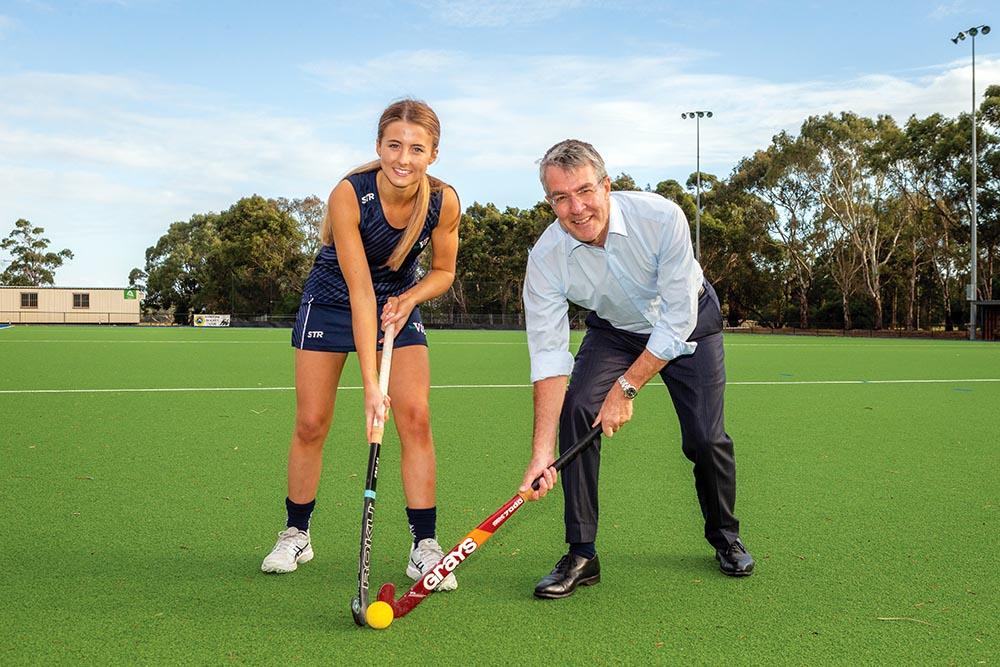 MENTONE hockey player Gracie Geddis will take on some of the world's best junior hockey players in Cape Town, South Africa next month.
The Mentone Girls' Secondary College student was chosen by School Sports Australia to represent the country on the two-week international tour after a stellar performance at the Pacific School Games in December last year.
Geddis, 16, was in disbelief when receiving the news via text message from a friend.
"It was incredible," Gracie's mother, Wendy, said. "It was all a bit of a surprise as one of her friends texted her the news when she came across it online.
"It was one of the goals that she wanted to achieve, and I think she's pretty keen to get over there now."
The "Futureoo" defender is one of two Victorian girls selected to join the under-17s side and is set to fly out on Friday 29 June.
"She's extremely excited and a little nervous now that she knows how far away it is," Wendy said.
"Playing with the best players in Australia gives her another level experience – I think she'll love it."
Playing since the age of five-years-old, Gracie has represented Victoria at state level since she was 11 and currently plays in the Mentone women's premiership team which finished runners-up in last year's competition.
Gracie also recently competed at the 2018 National Championships, held in Launceston, as part of the Victorian under-18 Women's team and was announced as a "Futureoo" by Hockey Australia – a title recognising up-and-coming hockey talent in Australia.
Gracie also received a $500 Local Sporting Champions grant to assist her on her trip to South Africa.
"We have some wonderful sporting clubs in the City of Kingston and Gracie, her family and the Mentone Hockey Club should be very proud," federal Isaacs Labor MP Mark Dreyfus said.
Gracie is also raising funds to help cover the costs of her 2018-19 hockey journey which donations can be made at asf.org.au/donate/Gracie-geddis online.
First published in the Chelsea Mordialloc Mentone News – 9 May 2018