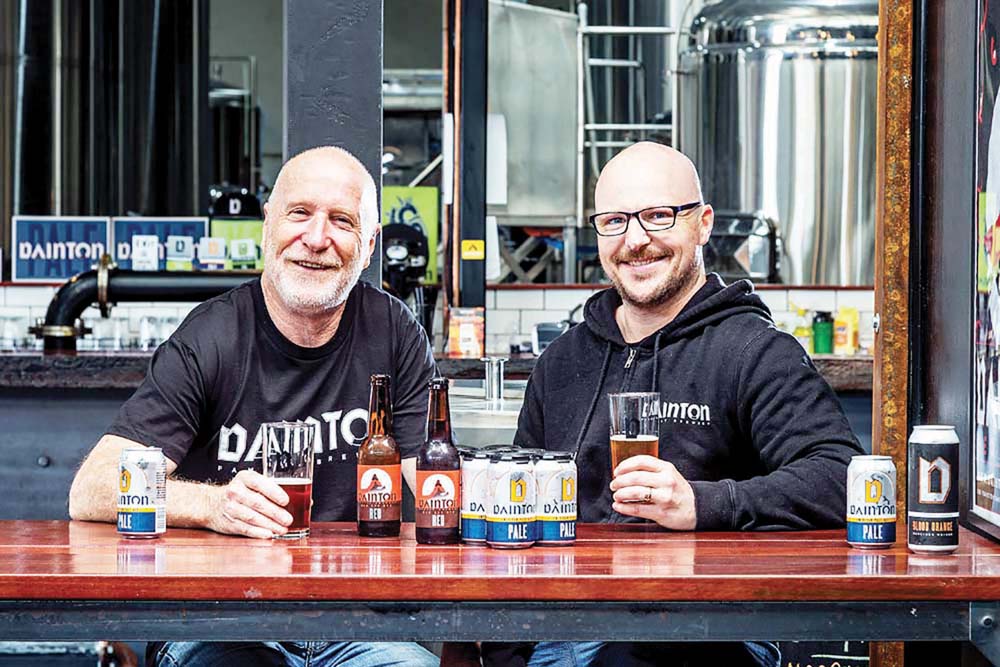 THERE were cheers all around about a tax cut for craft beer brewers after last week's federal budget but price drops are unlikely to trickle down to drinkers.
Federal Treasurer Scott Morrison has decided smaller brewing businesses will no longer be slugged a higher excise rate on smaller kegs under 48 litres in volume.
Mr Morrison and Coalition finance minister Mattias Corman visited a brewery in Canberra to toast the craft beer tax drop ahead of the 2018-19 federal budget released on Tuesday 8 May.
Dunkley Liberal MP Chris Crewther hailed the tax relief measure as "giving local brewers a fair go" when competing against major brewing firms.
"Previously, beer kegs larger than 48 litres have been taxed at a lower rate than smaller kegs, which meant that craft breweries were already having to start behind large companies, with far more resources and buying power than microbreweries," Mr Crewther said.
"This was ridiculous and unfair and it is something I met with Mr Banks brewery in Seaford and Mornington Peninsula Brewery in Mornington about, and then put in advocacy to get changed."
The alcohol excise refund scheme cap will rise from $30,000 a year to $100,000, from 1 July next year for all brewers and distillers.
Dan Dainton, co-founder of Dainton Family Brewery in Carrum Downs welcomed the excise change.
"It's a big improvement on an archaic tax that makes producing beer on a small and medium scale pretty expensive," Mr Dainton said.
"The ability to claim $100,000 is fantastic and much welcomed, though it is far from the $500,000 that wine and cider producers can claim. So the playing field is still quite unequal in that regard."
Mr Dainton said the tax relief would mean the business could hire more staff. He said drinkers shouldn't necessarily raise a glass to cheaper craft beer though.
"I doubt it will have any impact on pricing for the consumer as energy prices are increasing dramatically," Mr Dainton said.
He said smaller kegs are easier to move and 50-litre kegs weigh about 65kg.
"All in all I think it is a smart move for businesses and for the health and safety of everyone involved."
The Independent Brewers Association also welcomed the excise rebate.
"Australia's 450 small, independent brewers will take that additional excise rebate and invest it back in their businesses," association CEO Ben Kooyman said.
"That will mean they will be able to increase their production, invest in quality improvement and most importantly hire more staff to join over 2400 Australians the industry already employs."
Big brewers will also benefit from a flattening of the excise rate if they use smaller kegs.
Major corporations including have moved into the "craft beer" label space prompting the IBA to highlight the differences between larger craft beer brewers and smaller independent businesses.